Fairhaven's (entirely predictable) wind turbine fiasco (Mass.)
Sep 1, 2013




Print Article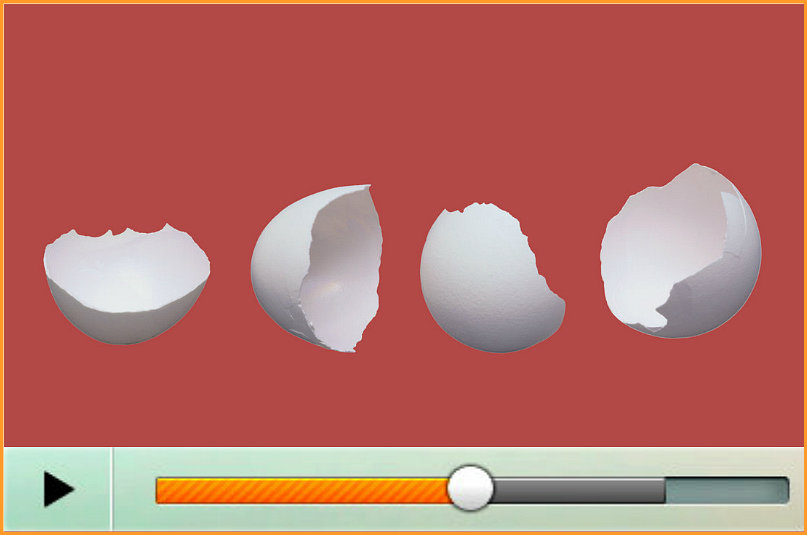 Click to watch the video
Comment by Anonymous on 09/01/2013 at 3:38 pm

This travesty is not only predictable, IT WAS PREDICTED!

In April of 2011, I personally predicted this outcome in a thirty-minute presentation to the Fairhaven Board of Health. My prediction was based on a book called "Wind Turbine Syndrome" by an author named Nina Pierpont—a name I soon learned was anathema to the wind industry. My prediction of the devastating health impacts was also based upon an article written by a very highly regarded epidemiologist named Carl V. Phillips.

As a result of the fact that two members of the Board of Health were already captive to the wind developer, my prediction was completely ignored and no action was ever taken by the board to protect these people, some of whom live as close as 800 feet from these two, 1.5 MW Sinovel turbines.

As I pointed out then, two industrial wind turbines in this category hardly qualify as a large wind farm by today's standards. What makes Fairhaven somewhat unique, however, is that fact that approximately 6,000 people live within a 2 km radius of these turbines. There are very few places where this many people live this close to turbines this large.

Parts of my presentation to the board were filmed by John Methia, the award-winning filmmaker who made "TOO CLOSE." My warning at the time included a comment that if this many people got sick in such close proximity to one another from a well-known communicable disease, it would be considered an epidemic by any competent public health expert.

Just in case this situation isn't bad enough, in a few days Fairhaven will open a brand new elementary school for 375 kids. This building sits on a massive shelf of alaskite—a form of granite. Both turbines are embedded in this same ledge, just 2000 feet from these turbines. Neighbors in this area can feel the steady, thrumming vibration of the turbines in local parking lots and pool floors. Naturally, some of the kids will be coming from these same neighborhood homes which already sit much, much TOO CLOSE!

Comment by Frank Haggerty on 09/01/2013 at 5:00 pm

Massachusetts has installed commercial megawatt turbines hundreds of feet from residential homes.

The Massachusetts Department of Environmental Protection found many wind turbines out of noise regulations.

Massachusetts has a renewable energy goal of 2000 megawatts of renewable energy by the year 2020.

Our elected officials in Massachusetts continue to ignore health complaints.

Fairhaven alone has over 500 certified noise complaints yet the Fairhaven Board of Health and the Mass Dept of Environmental protection has failed to take action.

Massachusetts has become an elite society of wind turbine contractors donating money to our elected officials who only cater to the big wind industry.

Comment by Andreas Marciniak on 09/02/2013 at 8:22 am

Why do I keep on saying !!!!!!There is no safe distance for wind Turbines, NOT GREEN, NOT CHEAP, NOT RELIABLE, and come with a very BAD side EFFECT to People and the ENVIRONMENT. there is Nothing GREEN about TURBINES. SAY NO TO WIND TURBINES.
I have lived it.
Wind Turbine contractors don't give DONATIONS,!, say give BLOOD MONEY, wake up world , bribes,Lie's , a drink with the Boys down at the local Pup, you name it , they will do what ever it Takes, to take our Land, our piece and Quiet , our Environment, and the Animals and People that live in it, and the worst part is WE pay for it ALL.

Comment by Barry FUNFAR on 09/06/2013 at 11:08 pm

So sad. Many of we wind turbine victims traveled to Fairhaven
(and many other towns) in an attempt to warn their citizens of the most likely outcome of their proposed too closely sited IWTs. Some Falmouth residents feel negative impacts from a 1.65MWatt turbine located over one mile distant.
For myself, (1662 feet distant) it has been quite a learning experience living too near and studying these machines over the past three and one-half years. Perhaps the most important part is the very gradual realization that it takes awhile to become sensitized to the noise and sound/pressure waves emanating from the turbines. Too soon one can distinguish the WT noise from all other sources EVEN IF some other sources are actually louder in volume. It is NOT the loudness. There appears to be no masking
of the WT sound. It is the character of the sound/pressure waves. Amplitude modulation of the wind turbines sound emissions is evidently the culprit that causes this distinguishability by the human ear. The sound-meters presently used measure averages of the signal while we are perceiving the pulses and tremors, this hence results in we humans feeling a queasiness within our bodies. I am speaking for the feelings I have with and in my own body. I am not speculating anyone else's perceptions, but I have thought long and hard about my own. If you agree than please say so. It is not like one can go out to a turbine site or on the property of a 'complainer', listen for five minutes or even five days, and then expect to have "first hand knowledge"
of what the machine sounds like or feel the ill affects as that complainer. It takes awhile. It 'bothered' me from when it started up in April of 2010, but at first I thought perhaps I could get used to it. That proved to be a vain undertaking that resulted in me going into a deep depression. I found that I could NOT acclimate to this particular noise, in fact, it grows increasingly more difficult to cope with as time goes by. After
3 1/2 years I now feel that I have been traumatized where even the sight of Falmouth's machines can give me a panic attack.
Very rapid heartbeat, skyrocketing blood pressure, nausea, shortness of breath, and an inability to function much less concentrate or work on anything. Being someone who is happiest when being productive my life has been essentially ruined by Falmouth's municipal wind turbines 1662 and 1558 feet from the backside of my home.
The comments are closed.