Greece's wind energy time-bomb
Aug 20, 2013




Print Article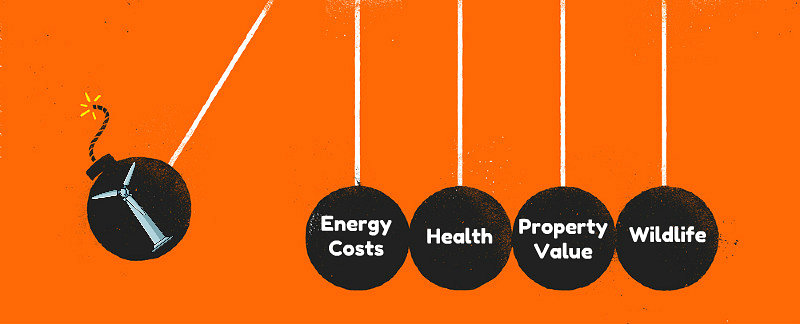 Editor's note:  Watch the first 13 minutes of this amazing video about Greece's corrupt energy and "waste disposal" industry.  Notice the phrases, "licensed abuse," "public health crimes," and "toxic businesses" when applied to wind energy.
Is not wind energy merely "licensed abuse"?  Ask property owners in rural Ontario.  Or Nova Scotia.  Or Wisconsin, Oregon, Minnesota, Michigan.  (Or Sue Hobart in Falmouth, Mass.)  Or Australia and New Zealand.  Or, for that matter, Greece.  Throughout Scandinavia and the Netherlands.  France.  Spain.  Italy.  Or Japan.
And is not Wind Turbine Syndrome a "public health crime"?  Ask Dr. Laurie or Dr. Pierpont or Dr. Harry.

Toxic Crisis by Omiros Evangelinos (2012) by Aioleus
The following is quoted from this video, in the riveting section on wind energy and wind turbines.
They [energy companies] come to an area as guests, to find a place to invest. Then they begin extracting any natural resources they are allowed to. Suddenly and abusively they become conquerors, affecting the lives and financial prospects of the local population. . . .

"Green energy quickly became an extremely lucrative sector for entrepreneurs. The biggest banks in the world are investing in wind power, because it has been heavily subsidized by governments, and was deemed a safety valve for the CO2 stock market.

"Greece has experienced a violent onslaught [of wind farms], without any planning whatsoever, leading to an unfolding, unprecedented disaster. The last forests in Greece, on the mainland and Evia and in other areas, are under attack and are turned into huge building sites. People become accustomed to the sight of wind turbines from afar, and don't realize their true dimensions, saying, "So what? It's no big deal. These don't pollute!"

"But things aren't as simple as that. All mountaintops and all ridges are violated, huge craters are dug and filled with thousands of tons of concrete to erect huge wind turbines, some as tall as 200 m. Furthermore, wide roads are required to transport the turbines to their pads. More concrete to widen the country roads, since the turbine parts are transported by enormous trucks. Especially at the bends, the mountain roads are widened by as much as 30 or 40 m! As a a result, the mountain is fragmented, and forest ecosystems become compartmentalized, isolated, and eventually lost entirely.

"Another aspect of this issue is that the power that is being produced is sold at a price many times above that produced in traditional power plants. You see, all wind farms are private, and DEI [the Greek govt.] hardly participates in this field. The public utility has been kept out of the field of RES [Renewable Energy Sources] on purpose, to secure the profitability of private energy groups. This results in the imposition of a RES surcharge in the electricity bill. Currently it isn't much, for not many wind farms have been connected as yet to the national grid. But this surcharge will increase in the future.

"This signals a double disaster. A financial one, because all these have not been developed on the basis of some national energy plan and are not controlled by the govt., and an environmental disaster will have taken place, for the last forests and mountains will be crammed with such energy facilities."