The poetry of Esther Wrightman (website)
Sep 2, 2013




Print Article
Editor's note:  The following is the preface to Esther Wrightman's new webpage, "The Poetry of Esther Wrightman."
.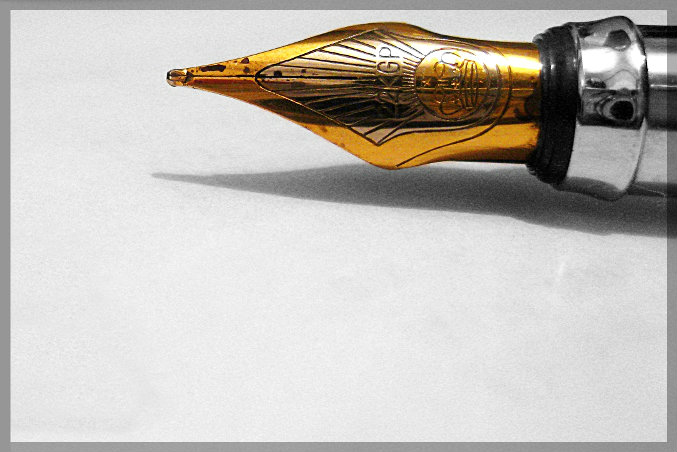 .
.
—Calvin Luther Martin, PhD, author of "The Way of the Human Being" (Yale) and "The Great Forgetting" (K-Selected)
Last month, the Canadian author Alice Munro made international news when she announced she was laying down her pen.  "No more books; I'm done."
For me, the news was especially poignant.  Alice Munro is not Canadian so much as she is Ontarian—a place dear to my heart.  I've jogged its back roads, listening to the soothing rasp of  crickets, filling my lungs with the pungency, sweetness and musk, heat and summer brightness of its fields.  I have canoed its lakes.  I've lived there.
Rural Ontario grew Alice's voice, just as it grows meadowlarks, bobolinks and swallows.  And now her familiar voice is fading, though crickets and fireflies still define the night, and sweetgrass, clover, and marsh willows still bend before playful winds.
I rejoice to announce that another voice is being born from this same soil.  A poet's voice, this time.  Quietly thrusting up through the same humus, like some new, never seen before, wildflower.
Esther Wrightman refuses to acknowledge she's a poet.  (One isn't sure how to respond.  Perhaps best to say nothing—and pretend she never said it or you heard her wrong.)
Read Wrightman's poems, herein, then open any collection by the Pulitzer Prize and National Book Award-winning Cape Cod poet, Mary Oliver.  Start reading.  If you want to be more precise about it, start with "Trilliums."  Then "Sleeping in the Forest" and "White Night."  Then "Storm" and "Bone Poem."
Now take a look at Dylan Thomas's "Fern Hill."  Perhaps even Frost's "Birches."
You see my point.  If Wrightman's not a poet, neither are they.
Still, I doubt this will make her change her mind.  (She's descended from Scots and Mennonites.)
Really, so long as she keeps writing, what does it matter what she calls herself?
There is an urgency in my question.  Rural Ontario is under assault—from giant, useless, habitat-destroying and (literally) sickening wind turbines.  It is also being targeted by so-called "hydro-frackers":  madmen who inject a toxic chemical cocktail into the earth's crust, to release and spew out the natural gas entombed there.
The Ontario that nurtured Alice Munro and Esther, and me, is wounded.  Esther writes out of this passion and wound—a personal wound, since her township is the center of much of the battle against this terrorism, as she calls it.
There is a larger reason I hope she keeps writing.  We live in a world where "man's mind [has] grown venerable in the unreal," eerily removed from the magic of earth, water and sky (Wallace Stevens, "Credences of Summer").  Removed from what Aldous Huxley called Mind at Large, from Stevens's "amassing harmony."
There was a muddy centre before we breathed
There was a myth before the myth began,
Venerable and articulate and complete.

—Wallace Stevens (from "It Must Be Abstract")
We need Esther's perception of that "muddy centre."  We need to see, through the amassing harmony of her mind, what she sees.
Certainly, I need to.  After a life as a university professor and author of books, I no longer require a lesson in economics or political science or history or biology.  I am unrepentantly beyond all this.
When despair grows in me
and I wake in the middle of the night at the least sound
in fear of what my life and my children's lives may be,
I go and lie down where the wood drake
rests in his beauty on the water, and the great heron feeds.
I come into the peace of wild things
who do not tax their lives with forethought
of grief. I come into the presence of still water.
And I feel above me the day-blind stars
waiting for their light. For a time
I rest in the grace of the world, and am free.

—Wendell Berry, "The Peace of Wild Things"
Esther Wrightman brings me into the peace of wild things.