"He asked if his brain had a heartbeat! He was talking about a pulsing in his head!" (Australia)
Mar 15, 2014




Print Article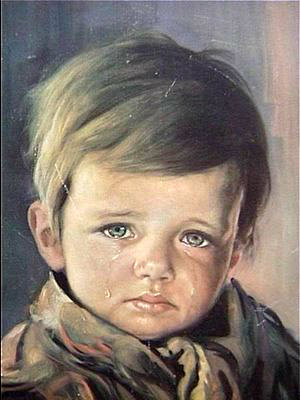 — Patina Schneider, Australia
As the main contact of the Australian Industrial Wind Turbine Awareness Network I hear from many people who are impacted from noise pollution created by industrial wind turbines. Nothing is worse than the plea from a parent who can't protect a child from the invasion of noise pollution created by wind turbines that were forced on their once peaceful rural community
One mother has given me permission to share extracts from her emails.  Like so many other people I hear from, she tells how her family's life changed for the worse when the wind farm began operation.  The following are excerpts from her distraught emails regarding her child.
Try living with the noise all the time.  It becomes unbearable!"

"How would you cope watching your child scream out in the middle of the night, pleading for the turbines to be turned off so they can sleep and to stop their bed from vibrating?"

"He even asked me if his brain had a heartbeat!  What he was talking about is a pulsing in his head."

"He gets angry and frustrated from the lack of sleep."

"I even laid on his bed one night, and I couldn't believe the vibration."

"He has the right to have a good night's sleep and not have to go to school too tired to learn and concentrate.  He should have the same rights as every other child to get an education."

"Kids are supposed to be important, but apparently kids near turbines aren't considered.  Where are his rights and why is he not considered?"

"His whole life is being affected.  If he can't concentrate to learn, what happens to his future?"

"I emailed the [wind energy] company, asking if they could put my son up in a house in town through the week so he could get a good night's sleep before going to school.  Our call for assistance went unanswered."

"Do you know how frustrating it is not to be able to protect your child, and have that all taken away from you?"

"IT'S ABOUT TIME SOMETHING WAS DONE. OUR SON IS IMPORTANT AND SO ARE ALL THE FAMILIES OUT THERE!"
This family has filed several hundred complaints since the wind farm began operation. They are trapped in their home because of financial constraints and their property devaluation. Their once happy life has been ruined, along with their business which they previously ran from their property.
Numerous correspondence to the developer and government authorities pleading for help and for them to be relocated to another property has got them nowhere, nor have their hundreds of complaints.
They are trapped, treated with complete disrespect or ignored.
They are sleep deprived, angry and frustrated and just want back what they had — a normal, peaceful life with a happy son who can get a good night's sleep in his own bed and who can go to school and achieve his best.  Not a son waking, screaming in the middle of the night for the turbines to be turned off.
Is this too much to ask?