Prominent Danish Professor sacked — for criticizing wind industry? Censorship?
Jun 8, 2014




Print Article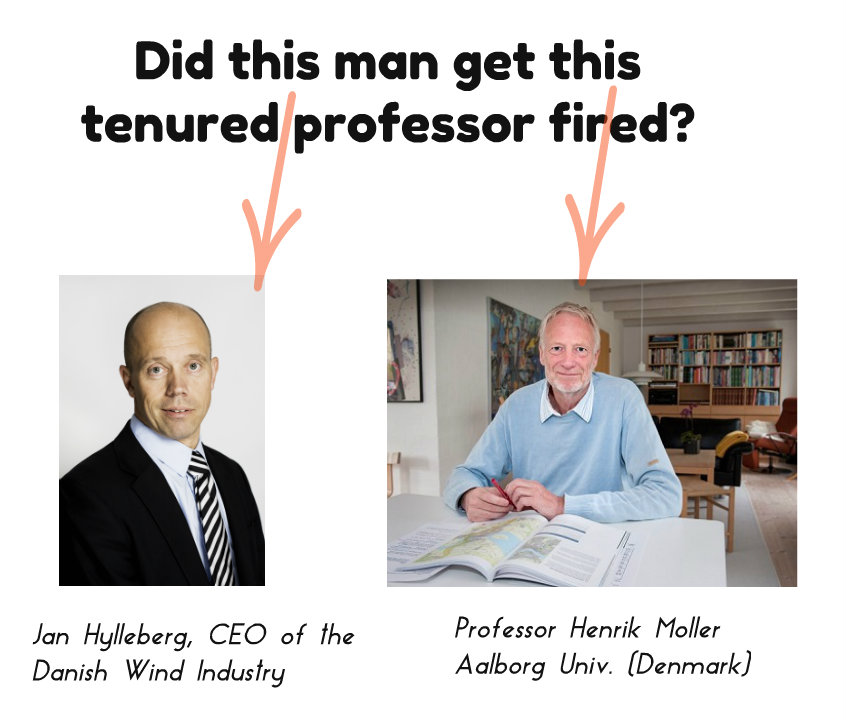 Editor's note:  Okay, here's the story, in a sentence or two.  Prof. Moller is a senior professor, specializing in acoustics, at Denmark's Aalborg University.  A public university, by the way.  Moller has been publishing and speaking against the lies of the wind industry — lies about wind turbine noise (i.e., infrasound).  The big industry in Denmark is Vestas, makers of wind turbines sold around the world.
Against this backdrop, what do you make of the fact that Prof. Moller was just summarily fired (shit-canned) by his dean?  (Consider this ingredient as you ponder.)
Here's the story (click here) from a Danish news source, translated below.