Wind energy company secretly lobbied rural physicians to reject Wind Turbine Syndrome (Australia)
Mar 17, 2014




Print Article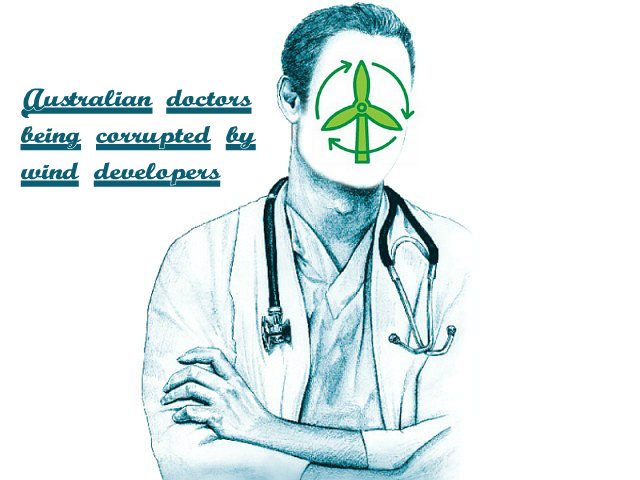 Editor's note:   Senator John Madigan has delivered a blistering speech on the floor of the Australian Federal Senate.  (Click here for PDF of speech.)  He has in his possession the smoking gun of a wind energy company actually contacting physicians in rural Australia, informing them that Wind Turbine Syndrome is a lie and that patients from the Macarthur windfarm who present with WTS symptoms should be turned away and sent to the wind developer (!) for what amounts to propaganda therapy.
Years ago I wrote a broadside titled "How to Fight Big Wind!"  I insisted therein that these people are criminals and stupendous liars.  Senator Madigan speaks eloquently to the point.
All praise to Senator Madigan and his staff for hammering these degenerates and their academic shills.  (Here's his email address.)
To the rest of you:  Get mad!  Stay mad!  Make history!