"There's no way to get away from it. The only thing I can do is leave my house." (Libertyville, Illinois)
Jun 19, 2009




Print Article
"'The noise is much louder than I ever thought it would be,' said Gary Newell, who says he is using portable fans and ear plugs to drown out the noise of the turbine while he sleeps. 'It awakens you.'
"Laurie Renz … said the noise reverberates through her house constantly, and she began suffering severe headaches, nausea and vomiting when the turbine was installed."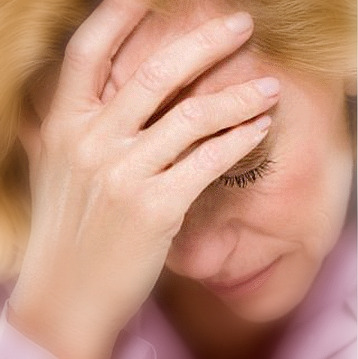 With appreciation to Andrew Bellamy and the Adur Osteopathic Clinic.  (Note:  This photo was not used in the Chicago Tribune article, below.)
"Neighbors say Libertyville company's wind turbine is a nuisance"
·
—Kathryn Dill, Chicago Tribune, 6/19/09
"Shortly after the [126-foot] turbine was installed—about 275 feet from one resident's backyard—neighbors began complaining about noise, light from the turbine's reflective surface and the 'flicker effect' created by the rotating fan blade.
"The turbine was turned off about two weeks ago while the two sides agreed to enter mediation over the situation. But company officials said they may turn it on again as early as next week.
"About 35 residents who live near Aldridge's property met with company officials Tuesday night to discuss the turbine.  [Aldridge is the owner of the turbine.]  Neighbors expressed a range of opinions, including concerns about potential long-term health effects.
"'The noise is much louder than I ever thought it would be,' said Gary Newell, who says he is using portable fans and ear plugs to drown out the noise of the turbine while he sleeps. 'It awakens you.'
"Laurie Renz, whose backyard is next to Aldridge's property at 844 E. Rockland Rd., said the noise reverberates through her house constantly, and she began suffering severe headaches, nausea and vomiting when the turbine was installed.
"'There's no way to get away from it,' Renz said. 'The only thing I can do is leave my house.'"
» Click here to read the rest of this story.  Be sure to visit the website, Citizens for the Protection of Libertyville.