Canadian physicians dismiss Wind Turbine Syndrome as "anecdotes"
Oct 21, 2010




Print Article
Green Cream of Medicine Weighs in on Wind Turbine Syndrome
·
Attention all you knuckleheads in Ontario, Nova Scotia, Prince Edward Island, and elsewhere in Canada who fled your homes because of Wind Turbine Syndrome:  You blew it!
The Canadian Association of Physicians for the Environment (CAPE), a 4,000-member, nationwide group of clean green-scrubbed clinicians, has concluded your health problems are "anecdotal."  (Please overlook the fact of the non sequiturs in their "Fact," below.  They're only docs, after all, not logicians.)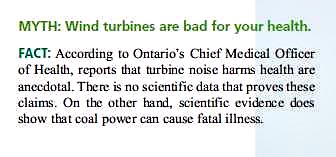 Yeah, you left your home—or you're stuck in your acoustically toxic home and can't sell the damn thing—for reasons that fail to rise above mere "anecdote."  By implication, you are an anecdote, your health problems are anecdote, and your "claimed" suffering is anecdote.  (Anecdotes, by the way, are but a cat's whisker removed from a joke.  Remember that.)
In sum, you're a dummy.
"There is no scientific data that proves these claims."  (Don't you just love medical doctors?  Spilling with knowledge.  Compassion.  Wisdom.  Minds—minds, um, like a steel trap.)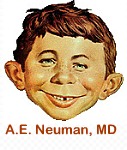 Where does this leave Pierpont's book, "Wind Turbine Syndrome"?  According to this crowd, it ain't—drum roll, please!—"science."  Johns Hopkins MD, Princeton PhD (Population Biology), National Merit Scholar and cum laude graduate Yale University in science—but her book ain't science.  It's . . . fluff.  Just stories.  As in, "That's a sort of interesting, mildly entertaining little story.  Tee hee.  Now, let's get real.  How would you like your green eggs & ham?"
All you poor saps who think you have Wind Turbine Syndrome:  it's been one big huge terrible mistake.  You can go back home now.  Or, if you're already home, quit fakin' it, for pete's sake!
And, don't forget to send CAPE a note of very deepest heartfelt thanks for puncturing this suppurating clinical hoax:  webmaster@cape.ca.