"How can you live here?" (Germany)
Mar 15, 2011




Print Article
Editor's note:  The following was sent to us by the German website, Windwahn.  (Click on the website for a better photo).
The text, below, is a digital translation, with a little editorial help to make it more intelligible in English.
·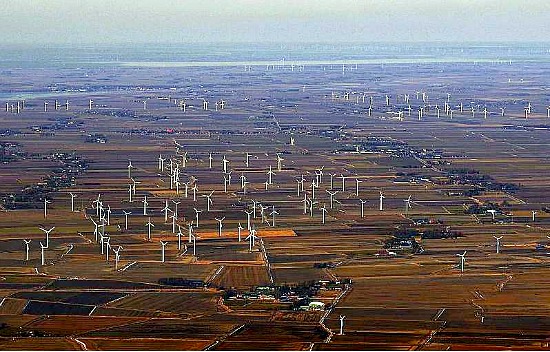 This is not a photo montage, but an aerial view of northwest Schleswig-Holstein, taken over Dithmarschen, looking north to Friesland.
The sight of the concentrated wind madness from the plane reminded the photographer, Dr. Musehold, of a military cemetery.
We often hear such remarks.
"From the air, Schleswig-Holstein looks like war zone" (TV team, Wings, tourists).
"Such a blighted landscape is rarely seen" (tourists passing through).
"Sweet, friendly and natural, we have previously seen in Schleswig-Holstein, aggressiveness has given way to a cold. Today, we see basically no longer out of the box" (flight attendants from Sweden).
"The jagged rotors of wind turbines create a threatening and aggressive appearance."
"How can you live here, without being depressed or angry?" (visitors).
How you can live here?
With thanks to Dr. Musehold for the photo.