Board of Health asks State for "emergency financial relocation assistance" for Wind Turbine Syndrome victims (Wisconsin)
Mar 30, 2012




Print Article
Finally, a Board of Health does its job!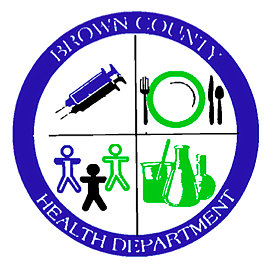 Editor's note:  The Brown County (Wisconsin) Board of Health has issued the following formal request to the State of Wisconsin.
We have been told that the Brown County Human Services Committee (which oversees the County Board of Health) passed the same resolution, though with somewhat more explicit and tougher language. Both the Human Services Committee and Board of Health passed this resolution unanimously.
We urge you to contact Judy Friederichs, RN, BSN, Director of the Board of Health, and congratulate her for making history!  So far as we know, this is the first instance of this happening . . . in the world.  Let us all hope and pray that Boards of Health around the world will now have the courage to follow Brown County's lead!  To reach Ms. Friederichs, call (920) 448-6400, fax (920) 448-6449, or click here to send her an email.  We believe you can also use this email address:  BC_Health@co.brown.wi.us.  Overwhelm this good woman with congratulations and support!
Click here for the entire document.
THEREFORE, BE IT RESOLVED that the Brown County Board of Health formally requests temporary emergency financial relocation assistance from the State of Wisconsin for those Brown County families that are suffering adverse health effects and undue hardships caused by the irresponsible placement of industrial wind turbines around their homes and property. The State of Wisconsin emergency financial assistance is requested until the conditions that have caused these undue hardships are studied and resolved, allowing these families to once again return safely to their homes and property."