Clear Creek Death Trip: Wind Turbine Syndrome Devastates a Community (Ontario)
Aug 11, 2012




Print Article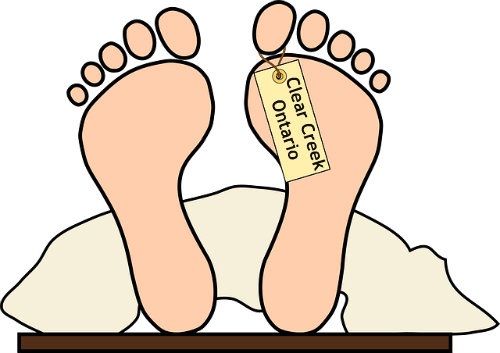 —Stephana Johnston (Clear Creek, Ontario, Canada)
The tiny community of Clear Creek/Cultus/Frogmore Ontario (Canada) consists of approximately 140 houses and 18 Vestas 1.65 MW wind turbines.  The turbines and homes are all jammed within a 3 km radius.
In the summer of 2009, approximately 70 residents reported they were being affected by the turbines' relentless pounding.  Here is a "back of the envelope" report on what has transpired in this community since 2009:
» One successful suicide.  (The woman's home was subsequently purchased at a "fire sale" price by a marijuana growing operation.)
» One unsuccessful suicide, with that individual simply leaving.
» The house next to mine was abandoned by the couple who had been living there, and it was subsequently torched by an arsonist.
» Between 6 and 9 houses have been abandoned.
» There are approximately 8 vacant houses with "for sale" signs out front.
» There are approximately 7 occupied houses with "for sale" signs out front.
» Two individuals have been placed in long-term care by their families.  (One of these people was found wandering 15 km from home at 3 am).
» One pregnant woman lost her baby in the 2nd trimester.
» One person died after valiant intensive care for 3 months.
» One person experienced a heart attack.
» One person suffered a stroke.
» 3 individuals had heart bypass surgery.
» An unknown number of families have silently folded their belongings and moved away.
Where in the world have so many adverse effects taken place in such a tiny community (3 km radius, approx. 25 sq km) in such a short period of time (45 months)?
Like many others, I'm an Industrial Wind Turbine refugee looking for an affordable place to sleep, returning to an unsellable house for laundering, showering, evening meal prep, using the land telephone line and computer, always aware of the need to leave to make it to the sleeping den in a bunkhouse at a forestry camp 28 km away from this toxic house.
Knowing that change is the one "constant" in life, I look forward to the end of the wind turbine insanity and a return to global rationality.
.
Editor's note:  Another resident, and victim of WTS, living in the Clear Creek/Cultus/Frogmore windplant has added this addendum:
» 2 more people, different households, both became diabetic.  One had an amputation.  Both died.