Lives destroyed by wind turbines (Ontario)
Sep 8, 2012




Print Article
"Medical issues became serious to the point of being potentially fatal"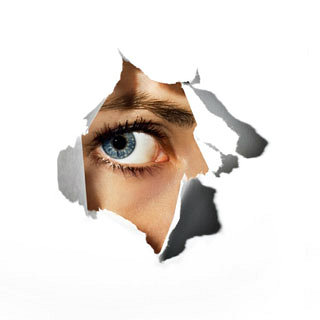 Editor's note: The following narrative is taken from a formal submission to Health Canada's current study of wind turbine impacts on human health. The submission was made by Carmen Krogh on behalf of the narrator, a woman who has asked to remain anonymous. Click here to read the entire submission.
For the last four years our lives have been thrown into turmoil by unsafe industrial wind turbines that were built too close to our home.
When we first began to notice the physiological effects that the wind turbine emissions were having on our bodies, we felt as though we just needed to make the authorities aware of the issue and then there would be a good faith effort to address it and resolve it. Instead, considerable time and resources, both private and public, have been used to deny that a problem even exists. In some cases, the contention has been made that all negative effects being experienced are caused by us, and are our fault.
In good faith, we have participated in the processes of the Ontario Ministry of the Environment and other authorities. There has been no recognition, no mitigation, and no resolution offered. As the wind turbines continued to operate, one as close as 400 metres away from our home, the effects of sleep disturbance compounded; our health continued to decline, and certain medical issues became serious to the point of being potentially fatal. One of the medical issues that I was experiencing was uterine blood haemorrhaging. I had lost so much blood that I found myself in the Emergency Room of the local hospital, on the brink of having a stroke. At that time, it was obvious, beyond any doubt that we could not continue to live at our home.
Since May 2010, we have been renting safe houses to stay at while we continue to maintain our home, including paying the mortgage, property taxes, hydro and insurance which totals approximately $1200 per month. The expenses for our rental house alone have totalled approximately $30,000 over the last 28 months. The financial burden has been extremely stressful. It is worsened by the fact that we are deprived of the amenities and comforts of our "home." When the stress and the sadness become overwhelming, we remind ourselves of how lucky we are that we have been to be able to leave our home. We know that for some, this is not an option.
The following are some details regarding medical treatments received by one member of our family since the commencement of operation of industrial wind turbines near our home.  In the 42-month period between April 2009 and September 2012:
» 33 appointments with family doctor. (By comparison, throughout the 50-month period between February 2005 and April 2009, there were a total of 9 visits to family doctor.)
In addition to visiting my family physician:
» Sleep investigation at sleep disorders clinics (2)
» Investigation by specialists in otolaryngology, audiology, heart and stroke, vascular, neurology, internal medicine
» Ultrasounds, CT scans and other procedures
» Surgical procedures (3)
» Magnetic Resonance Imaging (head) (2)
» Heart monitoring
» Stress test
» Numerous EKG's, blood work
» Emergency room visits (3)
» Other consultations
For the last four years, every action of every day has in some way been affected by this disruption to our home life. We have been forced to make life changing decisions because of the imposition of industrial wind turbines into our homes.
Our ability to make rational decisions has been precluded by the inconsistent messages and actions of authorities. We have watched as the discourse has shifted from the absolute denial that wind turbines cause harm to human health, towards the recognition that sleep disturbance and other health effects are "expected" to be experienced by a "nontrivial percentage of persons…" or "15 percent of a population exposed…" etc. We do not think it is reasonable that authorities have not taken urgent, drastic measures to address the harm that is being reported by Canadians and to prevent it from happening to others.
Much of the stress of our situation has been exacerbated by the strain on social relationships. Obviously someone who possesses no expertise on the issue is not qualified to opine on the health hazard or our health status. However, this has not prevented members of the public (including landowners participating in the wind turbine project that surrounds our home) from aggressively pushing their points of view. For example, we continuously hear statements such as:
The wind turbines are not causing harm to your health."

"They are not going to shut the wind turbines down."

"They should not shut the wind turbines down."

"You should sell your house and move on."
These are not helpful statements, and trying to find one's place in the community is complicated by how hurtful these kinds of comments are. It is very clear to us–in fact, it cannot be denied–that the wind turbines around our home are hazardous to our health. It is not reasonable that we should be expected to be able to make decisions when what we know to be true is being denied by others who are not qualified to hold opinions.
Very early in the process we realized that the authorities were not engaged in a good faith effort to understand and mitigate the situation. We had no other recourse but to launch a civil claim against the owner/operator of the industrial wind turbines. The claims relate to negligence, nuisance, trespass, strict liability and Rylands and Fletcher. The claim seeks an injunction and damages for losses incurred.
The stress of pursuing a legal claim, in addition to the other stresses of our lives presently is overwhelming. We are aware that it is unrealistic for us to expect that we can afford to pursue the claim against a defendant who is part of a billion-dollar, industrial, energy complex that has the support of the Ontario government and others, and which cannot afford to have a precedent set in court that enjoins the operation of a wind turbine project because of its hazardous nature. It is our expectation that Canadian governments should endeavour to recognize known health hazards and take actions to protect the health of Canadians. There should be a minimum safe standard for the separation distance between an industrial wind turbine and a home. We feel that it has become increasingly clear that 400 metres is not an adequate separation distance for an industrial wind turbine from a family's home. We do not feel that it is reasonable that we should have to have this recognized in a court; this is a matter of public policy that should have been addressed long ago.
Over the last several years we have met and communicated with many others whose lives have been impacted by the imposition of industrial wind turbines close to their homes, or close to the homes of their friends and families. These people consistently feel overwhelmed and isolated. While some may have the choice to leave, some do not. It is very discomforting to realize that there could be children who are being harmed by nearby wind turbines, where parents may not understand what is happening or are unable to take action to protect the children.
We know many people whose financial security depends on their ability to live at and use their homes. For rural residents especially there is an unquantifiable difference between "property value" and a property's "market value." Property value relates to our ability to enjoy and use property to live, earn income, grow food, age-in-place, and enjoy leisure time. For some, market value is irrelevant until it is necessary to sell, which to many rural residents, is never part of the plan.
In many rural communities where wind turbines have been developed, residents trace their roots back many generations. Residents are proud of their heritage and are committed to the vitality of their communities. Residents are fiercely protective of the environment and feel blessed by nature's abundance. Like many Ontarians, we felt as though we lived in the most beautiful part of the Province.
The conversion of agricultural land to be used for industrial wind turbines changes the character of the community. The imposition of these changes without proper regard and accounting of all of the environmental effects creates significant burdens for rural residents. Across the world, the development of industrial wind turbine projects has created conflict in communities. This is not attractive to prospective buyers and the stigma is insurmountable. Though the authorities may not officially recognize it, industrial wind turbines can be hazardous to human health and can totally destroy property value. Citizens are aware of this and react accordingly.
The Ontario government consistently refers to a 550 metre "minimum" separation distance between homes and industrial wind turbines. At our house there are two wind turbines less than 550 metres away. If we were to sell we would be obliged to disclose the health effects that we experienced and attribute to the wind turbines.
Obviously the potential pool of buyers for our home is limited by these factors. Why should we be forced to sell and incur this loss of equity?
We know others who are aware or suspect that nearby wind turbines are negatively affecting their health, but who cannot afford to lose equity in their homes. They become prisoners, and are, in reality, being harmed in their own homes. And while it may be one thing when it happens to adults, it is more unacceptable if there are children involved.