"We're looking at an international humanitarian crisis" (Mass.)
Aug 15, 2012




Print Article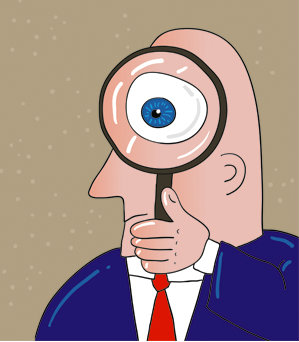 .
Editor's note:  The following is an open letter from Marshall Rosenthal.  During the 1960's, "Marsh" was a front-line worker in the Civil Rights movement.  A white Jew in Mississippi, where the Ku Klux Klan persecuted Jews.  Marsh was (in his words) "a Health Officer in a pioneer Headstart operation, the Child Development Group of Mississippi."
This is a man who has wrestled with state-sponsored madness—wrestled with and been wounded by it. (Many in his family were murdered in Hitler's death camps.)   Yet he refuses to give up.  He has devoted his life to humane causes, regardless of the risks.  "Failure" is not part of his vocabulary.
Marshall Rosenthal is a mensch.
Read his letter and ponder.  If someone can initiate a case before UNESCO, Dr. Nina Pierpont will testify before that international body.  So, too, will Dr. Sarah Laurie and Dr. Robert McMurtry, and probably Dr. Alec Salt.
Never doubt that a small group of thoughtful, committed citizens can change the world. Indeed, it is the only thing that ever has."

—Margaret Mead
.
Dear friends,
I have only just returned from a trip to the Massachusetts east coast. I was appalled to see the gigantic "Independence" monster [wind turbine] hanging over Route 3, in Kingston, MA. I know that it is sited 1200 feet from a public school. Those kids are mandated by the state to stay in that building. Must we wait for them to succumb to the "mysterious" effects of Wind Turbine Syndrome? Shouldn't Gov. Deval Patrick be charged with crimes against humanity? What court would hear such a case?
After we passed the Springfield area, heading west, we passed a convoy of three enormous wind turbine blades going east. We think they were heading toward Route 91 North, to get off on Route 2 West, going to the Hoosic windplant, under construction in Florida and Monroe, MA. The Abbott Memorial School in Florida is about a mile away from the nearest 1.5 MW machine. This is well within the two mile impact radius discerned by Ambrose and Rand in Falmouth.
We are looking at an international humanitarian crisis. UNESCO is charged with assuring the health outcomes of the children of the world. There is a terrible disconnect between what is happening and their awareness. Adults are being hammered into oblivion by their local and national governments. Only an international court of justice could have the stature to intercede.
What shall we do first?
Marsh