Wind Turbine Syndrome closing internationally famous Buddhist retreat (Scotland)
Jul 2, 2012




Print Article
"Monks selling retreat at Ae forest"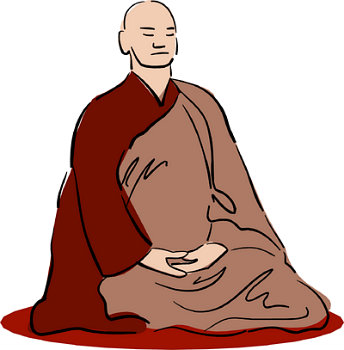 —Jackie Grant, Dumfries & Galloway Standard (6/29/12)
Buddhist monks are selling their spiritual retreat in the forest of Ae because they can't live near a windfarm.
Scottish Power, which has lodged plans to extend the Harestanes development with a further 19, 125-foot turbines, said it was close to finalizing a buy-out deal with the Tharpaland monks.
Concerned monks submitted evidence to a Scottish parliamentary inquiry into the government's renewable energy plans, claiming they suffered serious side effects when they were praying within five miles of a windfarm.
They say these included: pain in the head and chest, heart palpitations, dizziness, dry retching, anger, heightened emotions and crying.
Tharpaland is Britain's only international retreat centre of a popular and growing branch of Buddhism known as the New Kadampa Tradition.
It was founded in 1985 and attracts thousands of people from all over the world.
In their evidence, the monks said: "As Buddhists, we cherish the natural environment and all who live in it and are committed to the development of clean and sustainable forms of energy and are therefore not opposed in principle to the development of windfarms.
"However, in March 2003, following news of a proposal to build a massive windfarm in the Forest of Ae, Tharpaland set about assessing the wider implications this would have on the centre's ability to provide suitable conditions for meditative retreat, if the windfarm was approved.
"The findings of these studies were so surprisingly negative and adverse that there was little room for doubt that the proposed windfarm, if approved, would force Tharpaland to close.
"It showed a consistent and progressive average 70 per cent loss in ability to develop concentration over the various distances approaching the windfarms and virtually a total loss in ability to develop concentration at the turbine site itself.
"Subjects also reported disturbing negative psychological reactions including confusion, loss of self-confidence, effects similar to depression, effects similar to mania, irritability and anger, heightened emotionality and crying.
"For most of the subjects in these studies, these windfarms were centers of massive and traumatic disturbance, even after only a few hours. They also claim that spiritual centres and communities could be forced to close and disperse.
A Scottish Power spokesman said: "We have been in regular contact with Tharpaland and, after positive discussions, are in the process of finalising an agreement to purchase the property."