Esther the Giant Slayer (Ontario, Canada)
Apr 8, 2013




Print Article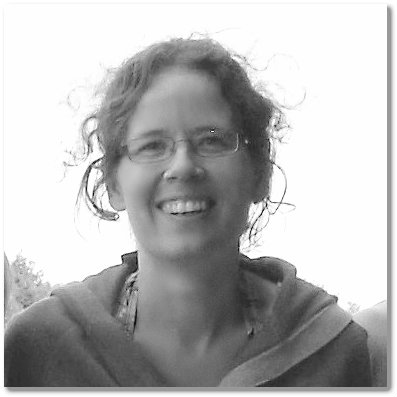 She's stands 5 feet tall, weighs 100 pounds, and is going eyeball to eyeball with one of North America's mightiest wind energy companies.
So far, neither Esther nor NextEra has blinked.
Esther Wrightman publicly and unabashedly contends NextEra Energy has committed acts of terrorism against her community—against both people and wildlife.
NextEra has responded by hiring a Toronto law firm to notify the young mother of two that they have had enough of Mrs. Wrightman referring to them as "NextTerror" or "NextError."  I quote:
All such uses of the NextEra name and logo in the Video, the Second Video and on the Website are unsanctioned, in violation of NextEra's intellectual property rights, and defamatory.

Accordingly, please remove the Video and Second Video from YouTube.com and any other internet sites, and please remove all pages and postings from the Website that contain the altered "NEXTerror" and "Nextterror Bullies Canada Inc." logos or the word "NextTerror" by Friday, March 22, 2013 at 5:00pm and confirm that you have done so.

Failing removal of the Video, Second Video, the "NEXTerror" and "Nextterror Bullies Canada Inc." logos and "NextTerror" word from the Website, NextEra will take the legal steps necessary to ensure removal.

While we sincerely hope that we can engage in a discussion of these issues and that legal action will not be required, NextEra reserves all of its other legal rights and remedies, including an action for damages or defamation as appropriate."
As of this writing, this is where matters stand.  Deadlocked.
Esther tells WTS.com that she took a call this morning from a breathless reporter asking "if I had to 'think about it' before responding to NextEra."
"Well yeah," she matter-of-factly replied, "but it wasn't a matter of whether I'd fight it; it was a matter of how I'd fight it."
Click here to read how Esther is fighting it.
She intends to defend her charge in a court of law, if necessary, and prove that NextEra is intimidating, bullying, bungling, nasty, and hurtful to her community and protected wildlife. (NextEra recently created an uproar when it audaciously removed, with government approval, and "re-located" an active eagle's nest in order to build wind turbines nearby. Esther and her colleagues filmed the event, which they judged—quite rightly—despicable.)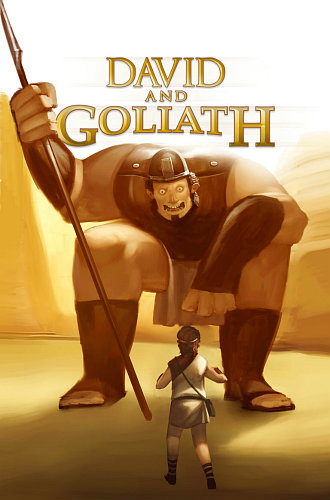 Armed with nothing more than a high school education, the unqualified support of a husband who is disabled and out of work owing to an acoustically toxic workplace, a courage and sense of righteousness to match the biblical David, and abundant brains (read her response to NextEra; a Harvard-trained lawyer could not have done better)—this mom is going to take on Mr. Big.  Before a judge, if necessary.  Certainly before a huge public audience.  (Click open "Ontario Wind Resistance" and notice that there are, at last count, 98 Comments to Esther's article—an article which has gone viral around the world.)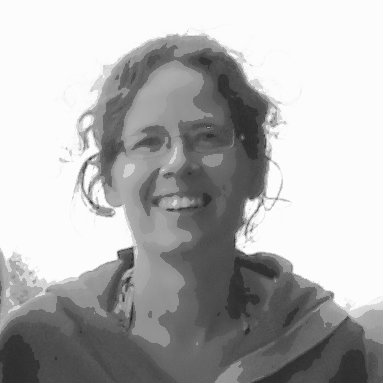 If I may address a note to Esther:
Young lady, you're a hero! You've grabbed Goliath by his beard and told him he's a bully and a philistine.  And you're not backing down, even as he threatens you with calamity.

My dear, the eyes of the world are on you.  Already we are getting emails about you from Denmark, Spain, and Australia, and many from the USA and of course Canada.

Well done!"
And if I may address NextEra:
You folks have maneuvered yourselves into a corner.  There is little doubt you could win a lawsuit.  There is even less doubt you would lose—spectacularly—the public relations battle.

Rural Ontario is a powder keg of outrage over what wind developers like you have done to communities—a powder keg waiting for a spark to trigger massive, convulsive civil disobedience.  People are made ill by wind turbines built too close to their homes.  Many of these Wind Turbine Syndrome victims have abandoned their homes.

This diminutive mom may turn out to be the spark that triggers a major push-back.  I suggest you re-read the Old Testament story of David & Goliath.

By the way, many of us, including Dr. Nina Pierpont and Dr. Sarah Laurie (Australia), have volunteered to testify on Esther's behalf.  Drs. Pierpont & Laurie would relish explaining to a judge and jury how wind energy companies willfully and recklessly harm people's health.  Which may be why Esther pointedly uses the word "terrorism."

I realize you folks have no quarrel with her right to resort to the word "terrorism"; your point is that she does not have the right to pin it to your company name.  As I say, legally you may be proven correct.  Morally, however, may be a different story.  Inevitably, a legal confrontation will generate a moral confrontation, where the latter will dwarf the former in significance.

Think carefully how you proceed down this slippery slope.