"If I were head of the US Fish & Wildlife Service" (Jim Wiegand)
Jan 6, 2013




Print Article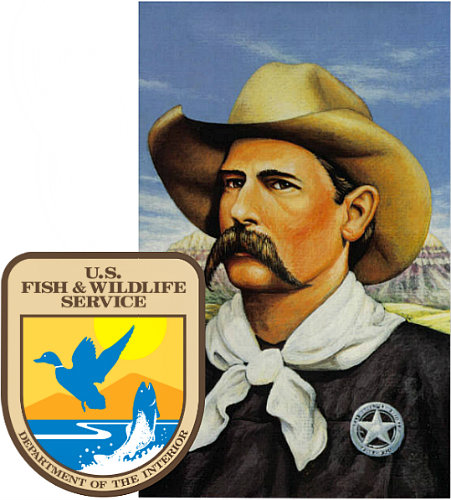 —Jim Wiegand, Wildlife Biologist (California)
I was presented with this question recently. "How would I respond if I was running the USFWS (US Fish & Wildlife Service) and was not allowing this agency to cover for the wind industry?"
First of all we would have an accurate count of all the whooping cranes in Texas along with the sub adults and juveniles so real condition of this population could be disclosed to the public. After all over 200 are missing from this population and there are now thousands of deadly wind turbines that litter their habitat.
I would have USFWS personnel responsible for checking the GPS transponders on whooping cranes, checking on their well being every 6 hour period during daylight hours. Presently the whooping cranes are not checked on unless there is a lack of movement for 24 hours. This huge gap gives a wind farm more than enough time to move any dead whooping cranes.
I would have every gag order ever written into a wind industry dismissed under eminent domain laws for the sake of protecting our natural resources. It would seem to be an easy matter because is all too obvious that the extinction of wildlife and destruction our natural resources are far more valuable to our society and future than the small amount energy produced from wind turbines.
With the gag orders out of the way a complete investigation would be conducted into the history of operating wind farms. I would concentrate on the wind farms located in the habitat of endangered species.
I would have a federal law passed so it would be a felony to conceal the death of any protected species killed at a wind farm. Owners that profited from the concealment of bodies would lose their land much in the same way a drug dealer does. I would also have rewards, big rewards because we would be fishing for big fish.
I would initiate a series of truly constructive wildlife studies to determine the cumulative damage that has been done by these wind turbines. These studies have been avoided for over 28 years. Not one of the sell-out experts that worked on bogus wind industry studies would be a part of any of these new studies. I would set up a DNA data bank that would prove to the world that eagles and other species killed at wind farms were being killed from populations thousands of miles away. The USFWS is already in custody of many such carcasses. Analyzing these carcasses alone and comparing them to remote populations would probably be enough to establish vast mortality footprint of wind turbines.
I would have cadaver dogs searching wind farm properties for buried carcasses that were hidden from the world. Some locations in particular I would bet would have body dump sites that look like the Auschwitz.
I would try not to bother Congress with any of this because their time is much better spent investigating really important matters like Lance Armstrong, Barry Bonds, and Rodger Clemens.
Yes, it would feel pretty good to see a Dirty Harry sent in to clean house and kick some wind industry asses. God knows they sure need it. But justice usually only happens on the big screen. That is why so many films are successful.