Marine wind turbine construction harms porpoises' hearing & survival (Germany)
Mar 9, 2013




Print Article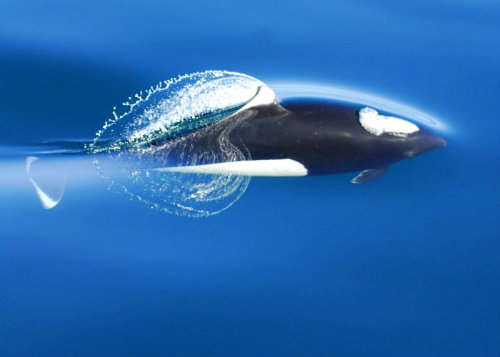 "Wind park building noise 'can kill porpoises'"
—Unsigned article, The Local:  German's News in English 2/26/13
German scientists are working to prevent the noise from building oceanic wind parks from damaging the hearing of whales and dolphins, after it emerged that the noise could be deadly for sea mammals.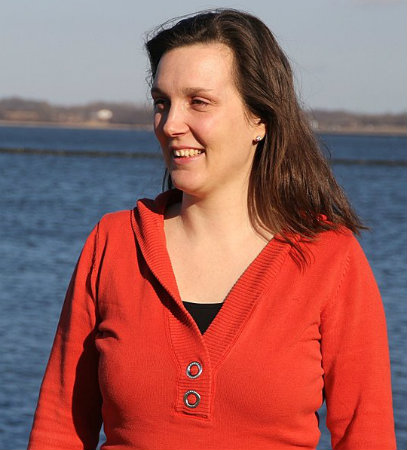 Anja Gallus, from the German Oceanic Museum in Stralsund, said the noise created by hydraulic hammers used to ram the steel base pipes into the sea bed, could kill in particular porpoises in the area.  (Editors note:  You may contact Ms. Gallus at anja.gallus@meeresmuseum.de.)
"Damage to hearing means the loss of their navigation and thus the possibility of hunting. If the hearing damage remains, the animals mostly die," she told Die Zeit weekly newspaper.
Porpoises navigate, hunt and communicate with each other with echolocation, making clicks and other noises and hearing the reflection of the noises off objects such as fish, to create an understanding of what is around them.
But the level of noise created by underwater building sites needed to set up the wind parks drown out these subtle noises. Each wind turbine requires an 800-tonne steel base which must be fixed 30 metres deep into the sea bed – and is simply hit with a huge hammer to ram it in.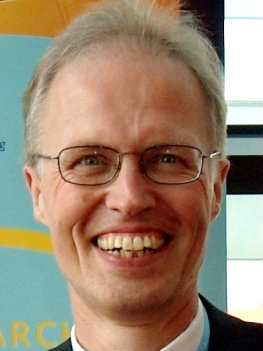 "The construction work is very noise intensive," [Professor] Otto von Estorff, from the Technical University Hamburg-Harburg told the paper. "The particularly conductive quality of the water means the noise can be clearly heard for several kilometres."  (Editor's note:  You can reach Prof. Estorff at estorff@tu-harburg.de.)
He and his research team have measured around 200 decibels at the construction site – and it remains at around 180 decibels within 750 metres of the work.
"The maximum noise levels as prescribed by the Federal Maritime and Hydrographic Agency for underwater are at 160 decibels – which is about the noise level of an Oktoberfest band on land. The average noise level around the German coasts is around 90 decibels," von Estorff said.
The most effective way to keep the noise at site is to create a bubble curtain around the work which acts insulation against the sound waves in the water – effectively breaking them up so they do not travel so well.
The bubble curtain – created by laying a pipe with holes in it on the ground around the foundation work and pumping air through it – can be badly affected by heavy seas though, as strong currents can simply whip the bubbles away, leaving no noise barrier.
Von Estorff and his team are working to try to evaluate other possible methods of reducing the noise pollution from the construction, Die Zeit said. Delays due to adverse conditions preventing the bubble curtains working can easily cost €90,000 for each wind turbine, but there is not yet any other way, said Cay Grunau, from Hydrotechnik Lübeck, a firm which lays the bubble curtain pipes.
"If we are deciding upon environmentally friendly energy, we also have to protect the environment with the building measures necessary. Anything else would be a big contradiction."