Health policy expert hammers wind energy junk science
Jul 19, 2011




Print Article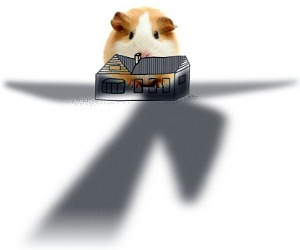 Editor's note:  Epidemiologist, Dr. Carl V. Phillips, has weighed in on Big Wind's junk science approach to Wind Turbine Syndrome, shattering the credibility of the AWEA/CanWEA report, the Australian National Health & Medical Research Council's "Rapid Review" of Wind Turbine Syndrome—and a host of other (palpably absurd) rebuttals by wind industry hirelings and shills.
The passages, below, written by Dr. Phillips and taken from his website, EP-ology, give you a sense of his argument and evidence.
For a much fuller analysis of the validity of the epidemiologic evidence for Wind Turbine Syndrome, we urge you to read a draft of his forthcoming, peer-reviewed article,
·
Carl V. Phillips, "Properly interpreting the epidemiologic evidence about the health effects of industrial wind turbines on nearby residents," Bulletin of Science, Technology, and Society, vol. 31, no. 4 (August 2011), pp. 303-315.
·
Dr. Phillips holds a PhD degree in Public Policy from Harvard University (1995).  (Not just public policy, but public health policy.)  He did a two-year post-doctoral fellowship in Health Policy Research as a Robert Wood Johnson Foundation Scholar at the University of Michigan (1995-97), he has been a professor of Environmental & Occupational Health at the University of Minnesota (1997-2000), then Director for the Center for Philosophy, Health, and Policy Sciences, Inc. (2003-05), a professor at the Center for Clinical Research and Evidence Based Medicine at the School of Public Health, University of Texas Health Science Center (Houston, Texas), 2001-05, and Associate Professor in the Dept. of Public Health Sciences, University of Alberta, Canada (2005-09).  Currently he is Director and Chief Scientist for TobaccoHarmReduction.org.
His publications are voluminous and his academic honors both numerous and of the highest distinction. Click here for his full curriculum vitae.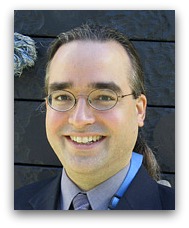 A final note. Dr. Phillips has been an expert witness in a number of court cases and government hearings on the epidemiological evidence for Wind Turbine Syndrome (WTS). WTS.com urges you to contact him, or have your attorney contact him, if you are suffering from WTS and you're ready to sue the pants off Big Wind.  Or if your community needs an expert epidemiologist to testify before a government agency.  (Tell your attorney that courts recognize Dr. Phillips as an "expert in epidemiology and evidence-based policy making.")
·
Dr. Carl V. Phillips
cvphilo@gmail.com
(651) 503-6746 cell
ep-ology.blogspot.com
tobaccoharmreduction.org
·
—Carl V. Phillips, PhD (5/22/11)
Trying to draw scientific conclusions requires reviewing all of the evidence, whatever form it might take. This is true of health science, though you might never know it if you just observed the way many ostensible scientists behave in that area. There are activists and paid hacks who pretend to be doing science, but are just looking for sciency-sounding claims to support their goals.
But even apart from that, the majority of those writing in the field are basically lab technicians, not scientists: They know how to carry out some specific tasks and interpret the results, but really have no idea what constitutes good scientific inference.
The big picture is that there is remarkably little supply of or demand for (among those who control the market) good health science. One specific implication is the problem for those trying to communicate the health effects of wind turbines on nearby residents and have that considered in policy making.
There is quite a remarkable collection of information, but most of those commenting on it simply do not understand it (to say nothing of those who are paid to intentionally denigrate the evidence) (emphasis added).
Quite a good story by Don Butler on the topic ran in the Ottawa Citizen yesterday—probably the best I have seen on the topic. It covered points that are usually not talked about in a useful and intelligent manner. Still, it had the obligatory statement,
… the health impact of turbines has yet to be conclusively demonstrated. In a May 2010 report, Ontario's chief medical officer of health, Dr. Arlene King, found that scientific evidence to date "does not demonstrate a direct causal link between wind turbine noise and adverse health effects."
That King report was pretty much a joke, ignoring most of the evidence. It provides a great example of how medics are typically not very good a evaluating scientific evidence ("medical officers of health" are an odd Canadian institution that puts physicians rather than public health science experts in charge of the science side public health policy—not much different from what happens to public health policy-making elsewhere, frankly, but completely institutionalized). Of course, being a physician does not prevent someone from understanding health science, it just does not promise it. Butler's article followed immediately with another MOH (my only fault with Butler was not finding some scientists to quote rather than just government medics, but at least he found one who got the right answer):
But Dr. Hazel Lynn, medical officer of health for the Grey Bruce Health Unit, reached a different conclusion in a report in January. It's clear, she found, that many people have been "dramatically impacted by the noise and proximity of wind farms. To dismiss all these people as eccentric, unusual or hyper-sensitive social outliers does a disservice to constructive public discourse."
She is quite right. It also does a disservice to science. I will take this opportunity to post my paper, "Properly Interpreting the Epidemiologic Evidence About the Health Effects of Industrial Wind Turbines on Nearby Residents" (PDF). Anyone interested in the topic or sufficiently interested in my analysis of health science might find the whole thing interesting. (Note: It is not as long as it looks from the page count. There is a long appendix.) I mentioned a few days ago, when I criticized one lame dismissal of the wind turbine evidence, that I would write more on this topic. This paper offers some observations that are generalizable to interpreting health science that I will draw out on near-future slow health news days.
If you want a shorter read, I posted the abstract and final paragraph of an earlier version (which is almost the same) a few months ago (March 11, 2011):
I just finished up a paper about the epistemology and ethics of interpreting the epidemiologic evidence about the health effects of wind turbines. (Wow, that is a mouthful.) Here are the abstract and the final paragraph. The most Unhealthful-News-relevant of my points for the day can be found in the latter. (Anyone who wants to offer comments on the working paper version of this, please drop me a note. I am not going to post this version, and would like to limit circulation to those who might want to offer comments, but if you are one of them, please ask for a copy.)

Abstract: There is overwhelming evidence that wind turbines cause serious health problems in nearby residents, usually stress-disorder type diseases, at a nontrivial rate.

The bulk of the evidence takes the form of what are probably thousands of adverse event reports. There is also a small amount of systematically-gathered data.

The adverse event reports provide compelling evidence of the seriousness of the problems and of causation in this case because of their volume, the ease of observing exposure and outcome incidence, and case-crossover data.

Proponents of turbines have sought to deny these problems by making a collection of contradictory claims, including that the evidence does not "count," the outcomes are not "real" diseases, the outcomes are the victims' own fault, and that acoustical models cannot explain why there are health problems so the problems must not exist.

These claims appear to have swayed many non-expert observers, though they are easily debunked. Moreover, the last of them, coupled with other information, means that we do not know what, other than kilometers of distance, could sufficiently mitigate the effects.

There has been no policy analysis that justifies imposing these effects on local residents. The attempts to deny the evidence cannot be seen as honest scientific disagreement, and represent either gross incompetence or intentional bias (emphasis added).

This is not a case where dispassionate analysis and charitable interpretations of people's actions are appropriate. The attempts to deny the evidence of health problems cannot be seen as honest disagreements about the weight of the evidence. Honest disagreements about scientific points are always possible. But when proponents of one side of the argument consistently try to deny the very existence of contrary evidence, make contradictory claims, appeal to nonsensical and non-existent rules, treat mistaken predictions as if they were evidence of actual outcomes, play semantic games to denigrate the reported outcomes, and blame the victims, then they are not being honest, scientific, or moral. They are preventing the creation of optimal public policy and damaging the credibility of science as a tool for informing policy.

Moreover, assuming their lack of plausible arguments really does mean that there are no defensible arguments to be made on that side of the issue, then their persistence in making implausible arguments is directly responsible for hurting lots of people.