Wind energy: Medieval torture as public policy (Canada)
Apr 6, 2013




Print Article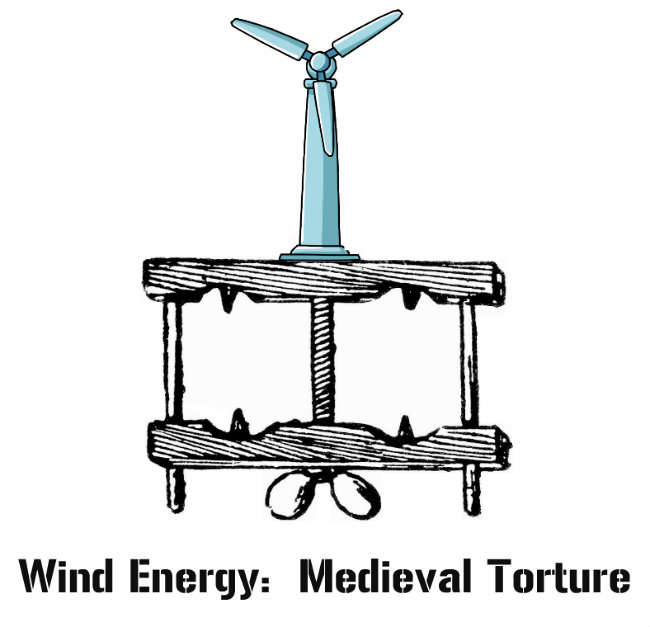 Receptor #62 addresses protest rally in Toronto, Ontario, 4/3/13
.
—Ginny Stewart, Ontario Wind Resistance (4/6/13)
I am known as Receptor 62 of Mike Crawley's Plateau Wind Project in Grey Highlands, Grey County; a faceless, nameless person to our government and to AIM/IPC/GDF Suez who labeled me as such. This is the way they want it; out of sight, out of mind. If they can dehumanize us then they can ignore the pain and suffering that their policies, their regulations, and their machines are causing.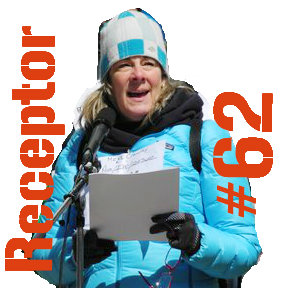 I have a name and a face as do 22 others from 8 families in my community. We have all been stricken with symptoms that we did not have prior to the installation of IWTs near our homes. Each us reside less than 1500 meters from the nearest turbine. Some of our common symptoms are interrupted sleep, sleeplessness, heart palpitations, headaches, nausea, ringing in the ears, pressure in the head and ears, a tingling or vibrating feeling in the body, dizziness, nose bleeds, high blood pressure, lack of energy, depression, irritability and yes, anger. We have phoned the developer, and the MOE, we have filed complaints we have appealed to the Medical officer of health, all to no avail. We are aware of others who choose to remain silent for reasons important to them, but who none the less deserve to be counted.
There is a young man in my community, who was vibrant and active, dynamic in his job. Now he misses work because he cannot bring himself to get out of bed in the morning after a restless night to make the long commute required to get to his place of employment.
A young father who suffers from vertigo which now has become more pronounced since the turbines began to operate, worries about the health of his children. His doctor has recommended that he be fit with a pacemaker. He is only 35 years old.
Young children have begun to have chronic nose bleeds; adults now have high blood pressure. Some complain that they can no longer think or function properly. They lack energy and are depressed most of the time, preferring not to return home at the end of the work day to face another sleepless torturous night.
One family has already moved away but not before giving the lease holder nearest his home a piece of his mind as he was leaving. Another family just a few days returned from a three week holiday has also made the decision to leave. You see after only 2 days away from home and the turbines they felt a renewal of their health. The wife while monitoring her blood pressure was able to stop taking the drug she had been prescribed. The husband felt relief by being able to sleep again, the pains in his abdomen disappeared. 2 days after coming home all of their symptoms returned in full force. Now they are making preparations to put the house on the market, hoping that they can sell it with a minimal financial loss.
I too fear for the loss of my home and my health, which has already been degraded. I suffer from loss of sleep, excessive ringing in my ears. Sometimes there is pressure in my ears. Many of you I'm sure can relate to the pain caused by a rapidly descending aircraft. Just imagine that lasting for several hours. Nausea and headaches are no longer a stranger to me. I have also suffered many infections no doubt caused by my immune system being compromised.
My home along with some of my neighbour's homes was the subject of Dr. Nick Kowen's Noise Survey which demonstrates that the turbines exceed the noise limits set by the MOE most of the time. We have phoned the developer and the MOE we have filed complaints, we have appealed to the Medical officer of health, all to no avail.
We are not wind opponents or activists we are people, unwilling participants, walking wounded, and singled out by our government to participate in a nightmare that has been imposed on us without our consent. And now we are to be studied by our governments to determine the depth of our suffering, and what would be an acceptable percentage of people harmed. They are talking about 29%! They are looking at raising the noise level to 45dB! They are looking to make policy changes under the guise of a health study.
In September of last year I made a presentation on behalf of my neighbours and myself to the Medical Officer of Health for Grey/Bruce counties, Dr. Hazel Lynn. As a result the Board of Health requested her to conduct a literature search and provide summary conclusions. In a letter to me she states that "every published peer-reviewed study we considered demonstrated some level of positive correlation between self reported adverse health effects and living distance from turbines" but more research needs to be done. Well I did not sign up to be a lab rat, did you?!! We do not have 10 or 15 years to wait for more research! A positive correlation has been determined! So what are they waiting for?
Prevention, precaution and do no harm are well established health principals. To allow harm is inconsistent with these principals especially the precautionary principal. It is time for the medical community to step up to the plate. Medical Officers of Health in counties where people are being harmed have an obligation to respond that harm and should be ordering the turbines shut down. The threshold of impairment of health has been met and exceeded. We are about to have an epidemic in this province as our government feeds the industry frenzy to install more turbines and as they go online.
Last night I had the honour of speaking for the people of Huron East at a council meeting. The families are looking down the barrel of their future, one that will condemn them to the horrors of a policy gone wrong. They are fearful and looking to their leaders to protect them from what is coming. The room was filled to capacity, standing room only. Sitting on the floor in front of me was a young mother with her four children. They are innocent and their parents are helpless to protect them; the council says that the law will not allow them to protect them either.
Please look at our faces, remember them and not the receptor numbers that we have been assigned. Send a message to The Chief Medical Officer of Health, Dr. Arleen King and tell her that we will not be dismissed. It is our right to be respected and to have our health and dignity protected and restored regardless of the circumstances of our ill health. Dr. King has the power to shut them down. The time has come to shut the turbines down!!! Shut them down!!