Medical school research team confirms wind turbine infrasound can produce Wind Turbine Syndrome (USA)
Apr 1, 2014




Print Article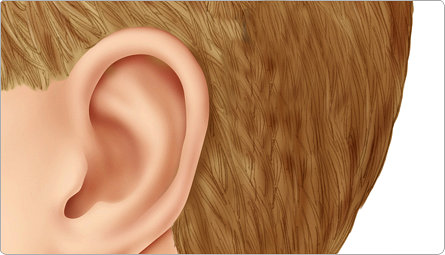 Editor's note:  Professor Alec Salt and his colleague, Professor Jeffrey Lichtenhan, both in the Dept. of Otolaryngology in the School of Medicine at Washington University (St. Louis, Missouri), have published a superb article, excerpted, below.
Alec N. Salt and Jeffrey T. Lichtenhan, "How does wind turbine noise affect people?" Acoustics Today, vol. 10 (Winter 2014), pp. 20-28.
They blow Geoff Leventhall out of the water, with his now famous yet dogged misunderstanding of inner ear physiology, and they deliver the death blow to any future A-weighted noise measurements.  Their laboratory research demonstrates, unequivocally, that infrasound of the sort produced by industrial wind turbines does indeed affect the cochlea and vestibular organs.  (Nina Pierpont pointed out the likelihood of vestibular effect in her book, "Wind Turbine Syndrome," in 2009, which Leventhall and other wind energy consultants have seen fit to trash — and continue to trash, digging their scholarly graves ever deeper.)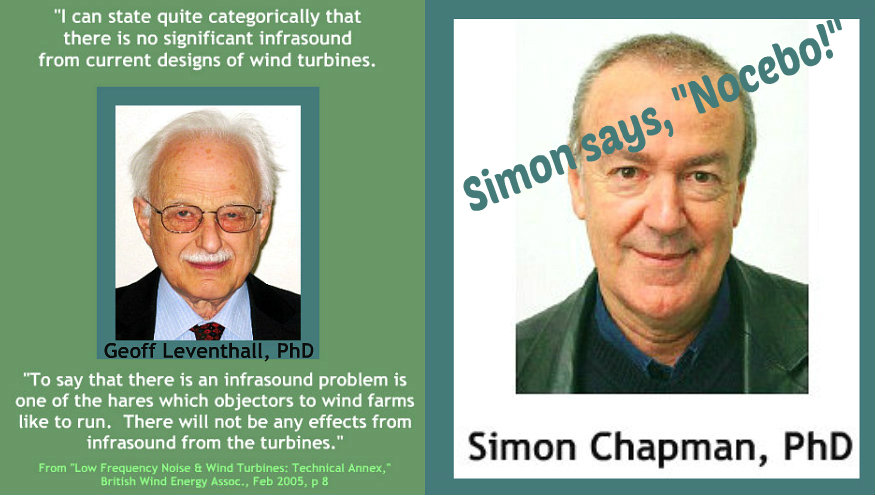 If you suffer from Wind Turbine Syndrome (WTS) and are getting nowhere with your physician, show him (her) this article.  If you're a WTS sufferer and want some action from your municipal or state or provincial government, or board of health, show them this article — and make an appointment with a lawyer.
Dr. Salt has been publishing in this vein for at least 5 years.  Slowly but surely his laboratory is showing the physiological mechanism for the symptoms that Pierpont christened "Wind Turbine Syndrome."  Those of  you suffering from WTS don't need Dr. Salt to tell you that, yes, you're sick.  He can, however, explain why you're sick.
While Salt and his colleagues continue to figure out the exact pathophysiological mechanisms, justice and humaneness and common sense plus of course the "precautionary principle" would say that all wind turbine installation projects should be put on "hold" while the clinical and scientific jury is out.
Click here for the full article.
.
Excerpt:
The essence of the current debate is that on one hand you have the well-funded wind industry (1) advocating that infrasound be ignored because the measured levels are below the threshold of human hearing, allowing noise levels to be adequately documented through A-weighted sound measurements; (2) dismissing the possibility that any variants of wind turbine syndrome exist (Pierpont 2009) even when physicians (e.g., Steven D. Rauch, M.D. at Harvard Medical School) cannot otherwise explain some patients' symptoms; and (3) arguing that it is unnecessary to separate wind turbines and homes based on prevailing sound levels.

On the other hand, you have many people who claim to be so distressed by the effects of wind turbine noise that they cannot tolerate living in their homes. Some move away, either at financial loss or bought-out by the turbine operators. Others live with the discomfort, often requiring medical therapies to deal with their symptoms. Some, even members of the same family, may be unaffected. Below is a description of the disturbance experienced by a woman in Europe we received a few weeks ago as part of an unsolicited e-mail.

'From the moment that the turbines began working I experienced vertigo-like symptoms on an ongoing basis. In many respects, what I am experiencing now is actually worse than the 'dizziness' I have previously experienced, as the associated nausea is much more intense. For me the pulsating, humming, noise that the turbines emit is the predominant sound that I hear and that really seems to affect me.

While the Chief Scientist [the person who came to take sound measurements in her house] undertaking the measurement informed me that he was aware of the low frequency hum the turbines produced (he lives close to a wind farm himself and had recorded the humming noise levels indoors in his own home) he advised that I could tune this noise out and that any adverse symptoms I was experiencing were simply psychosomatic.' . . .

Given the knowledge that the ear responds to low frequency sounds and infrasound, we knew that comparisons with benign sources were invalid and the logic to A-weight sound measurements was deeply flawed scientifically. . . .

From this understanding we conclude that very low frequency sounds and infrasound, at levels well below those that are heard, readily stimulate the cochlea. Low frequency sounds and infrasound from wind turbines can therefore stimulate the ear at levels well below those that are heard. . . .

No one has ever evaluated whether tympanostomy tubes alleviate the symptoms of those living near wind turbines. From the patient's perspective, this may be preferable to moving out of their homes or using medical treatments for vertigo, nausea, and/or sleep disturbance. The results of such treatment, whether positive, negative, would likely have considerable scientific influence on the wind turbine noise debate. . . .

Another concern that must be dealt with is the development of wind turbine noise measurements that have clinical relevance. The use of A-weighting must be reassessed as it is based on insensitive, Inner Hair Cell (IHC)-mediated hearing and grossly misrepresents inner ear stimulation generated by the noise. In the scientific domain, A-weighting sound measurements would be unacceptable when many elements of the ear exhibit a higher sensitivity than hearing. The wind industry should be held to the same high standards. Full-spectrum monitoring, which has been adopted in some reports, is essential. . . .

Given the present evidence, it seems risky at best to continue the current gamble that infrasound stimulation of the ear stays confined to the ear and has no other effects on the body. For this to be true, all the mechanisms we have outlined (low- frequency-induced amplitude modulation, low frequency sound-induced endolymph volume changes, infrasound stimulation of type II afferent nerves, infrasound exacerbation of noise-induced damage and direct infrasound stimulation of vestibular organs) would have to be insignificant. We know this is highly unlikely and we anticipate novel findings in the coming years that will influence the debate.