"I can't believe this is happening to our family! Now we are living in a nightmare we can't wake up from." (Thompson, Iowa)
Apr 11, 2009




Print Article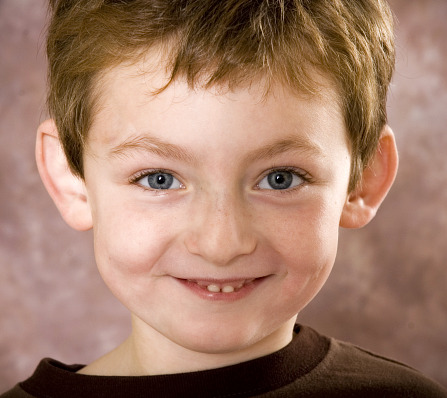 Update 3/20/09
Trey had his checkup with the ENT doctor today. [Editor's note:  An ENT doctor is an "Ears, Nose, Throat" physician.  Also called an otolaryngologist.  Otolaryngology is the medical specialty appropriate to understanding and diagnosing Wind Turbine Syndrome.]  Last time we were there I asked him to look into Wind Turbine Syndrome (WTS) and directed him to your website and your research. 

He looked at me like I was crazy.

Today he told us Trey's severe motion sickness while traveling is being caused by the wind turbines. The only thing we can do to make it better is to move–something I have already known, but to hear it finally from one of Trey's doctors is such a relief!

He was very interested in WTS and said he will probably end up seeing more patients with these kinds of problems. This is a perfect example of why your research and your book mean so much to me and so many people across the world.

Symptoms at home are just starting, so we did not talk to the doctor about that too much. Trey's sleeping patterns are still irregular most of the time.  He's tired but just can't get to sleep. And one night at 10:30, two hours after he should have been asleep, he had motion sickness in his bedroom. He didn't puke but felt sick to his stomach.

We are trying to find a way to move out of our home as soon as possible. I'll keep you updated.

Julie Sandry
Thompson, Iowa
»»»»»»»»»»»»»»
Original Posting (3/9/09): 
A lot has been happening and I thought I would give you another update.
Besides Trey now having severe motion sickness, he is starting to experience sleeplessness. We are devastated this is happening to our son and our family! I honestly never thought he would experience symptoms of WTS at home—at least I couldn't let myself think that would happen.
He has always had a good sleeping pattern. But the last few weeks he has been awake for sometimes an hour and a half BEFORE I go wake him up for school. He still looks very tired but just wakes up anyway. Last night he was up until 11:00. He said he couldn't get to sleep. We read bedtime stories at 8:00; he's usually asleep shortly after. So this is not normal behavior for him at all. He's usually asleep by 8:30 on school nights.
The turbines behind our home have been on sporadically for the past few weeks. Friday-Sunday was the first time they were on for a continuous period of time. Saturday was the first night we heard the turbines INSIDE our home—in all of our bedrooms we could hear them! Outside it would be unbearable to listen to that noise. The noise would make you crazy! And now hearing them inside and knowing what more Trey is going to go through is breaking our hearts!
I can't believe this is happening to our family! A year ago we loved our home. Our lives were very happy and now we are living in a nightmare we can't wake up from. It's so sad that our government will let these corrupt energy companies destroy so many lives!
Once again I have to say thank you so much for doing the research and giving people like me hope that more studies will have to be done because of your research. Right now, doctors should be studying my son's condition, but instead I'm trying to expain to the doctors what's going on. And I refer all of them to your website for their own research. It's a blessing to have a place to refer them to!
Thanks again,
Julie Sandry
Thompson, Iowa