Wind Turbine Syndrome visits Vinalhaven (Maine)
Dec 21, 2009




Print Article
·
The bottom 2 videos were made by Industrial Wind Action, drawing from a radio interview 12/19/09 by WERU 89.9 FM (Bangor).  Our thanks to Lisa Linowes of Industrial Wind Action for making these available.
A little background.  November 17, 2009, the Fox Islands Wind Project of 3 GE 1.5 MW turbines began generating power on Vinalhaven.  Islanders were thrilled.  There was a big celebration.  Balloons, hot dogs, speeches, ribbon cutting, Washington dignitaries—the works.
Twelve miles out at sea, Vinalhaven has long been hostage to high electricity rates.  This project, owned by an island power consortium, was the perfect answer, so they were told.  The few people who did their homework and raised objections were considered cranks and righteously dismissed.  Enemies of the people.  The millennium of "clean, green, renewable" had arrived on Vinalhaven and was greeted on opening day with loud hosannas and wide-eyed schoolchildren (witness the above video).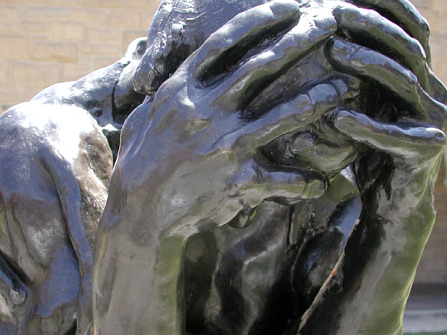 Photo used with appreciation
Four weeks later, station WERU 89.9 FM interviewed the neighbors.  Euphoria has turned to anguish and self-reproach.  "We were misled," seems to be the common lament.  Eurphoria has turned to hope that the wind developer, working with GE (the turbine manufacturer), will figure out a technological fix. 
What these worthy people fail to understand is that the noise/vibration is not amenable to a technological fix.  New research by noise engineers working in tandem with Dr. Pierpont shows that much of the problem is infrasound (single digit Hertz)—literally, powerful pressure waves—generated by those colossal, pressure-generating rotors as they churn an area the size of a football field.  (Click here.)  The only technological "tweak" for this, folks, is to turn them off.  Added to this, the passing of the blades by the tower appears to produce a powerful low frequency noise/vibration which, likewise, will cease and desist only when the turbines—you guessed it—are turned off. 
Despite this, hope springs eternal even as it is rendered vain by noise engineers and the inconvenient realities of Physics 101 and pathophysiology. 
At least one home has been abandoned—and these people are only a month into their Wind Turbine Syndrome.  WTS.com urges them to get hold of Pierpont's "Wind Turbine Syndrome" (2009) to see what's in store as they resolutely cling to their homes.  At what cost?  We mean, what health cost?
This is a tragedy and unnecessary.  The wind developer and GE both knew of Pierpont's research, as well as that of numerous other clinicians, and they knew the work of independent noise engineers.  They covered it up.  Where is the Congressional investigation? 
Wind turbines owned by a consortium of islanders might be a dandy idea—as long as they're a minimum of 2 km from people's homes.  That's where they blew it. 
Be sure your speakers are turned up. 
These videos were compiled using excerpts from the radio interview.  The images in the videos are not from Vinalhaven; they are photos from other locations in North America where towers were sited very close to homes—Industrial Wind Action.
Are stupendously bad setbacks essential to achieving "clean, green, renewable" energy, or are they more accurately the stealth bombers of sleazy wind developers and turbine manufacturers and lazy, juiced-up governments?
·