Blood pressures elevating dangerously after nighttime wind turbine exposure (Australia)
Dec 28, 2010




Print Article
Clinical monitoring after a night of wind turbine noise exposure reveals dangerously high blood pressures (called "hypertension"), including in people with no prior history of hypertension—up to 4 km (2.5 mi) distance.
·
—Sarah Laurie, MD
Medical Director
Waubra Foundation
South Melbourne
Australia
Preliminary results of investigations (24-hour blood pressure Holter Monitor) are showing that some people living adjacent to turbine developments (distance of 3 to 4 km = 1.9 to 2.5 mi) are getting episodes of hypertension (high blood pressure) at night, sometimes dangerously high, while they are asleep and while the turbines are operating. As this will mostly be asymptomatic, people generally will be unaware that it is happening to them until this investigation is done on a night when the turbines are operating.
Notice, these patients do not necessarily have previously diagnosed hypertension; they and their family physician might think their blood pressure is normal, since it is normal when measured in the doctor's office, during the day, well away from the turbines.
There is peer reviewed published experimental evidence which shows that infrasound can cause elevations in blood pressure and heart rate of humans:
Chen Yuan Huang Qibai and Hanmin Shi, "An investigation on the physiological and psychological effects of infrasound on persons," in The Effects of Low-Frequency Noise and Vibration on People, ed. Colin H Hansen (Essex, UK: C Multi-Science Publishing, 2007), pp. 303-310.  Reprinted from the Journal of Low Frequency Noise Vibration and Active Control.
We suspect that infrasound emissions from the turbines may be involved, or there may be another mechanism which we are unaware of yet.
This information is not yet out in the public domain, nor is it yet published in any peer reviewed journal.  However, it is important information to share with your family physician and cardiologist, particularly if your blood pressure has been high or difficult to control since the turbines started operating—or even if your blood pressure is "normal." It will be important to provide information, if you can, about when the turbines are operating during the 24 hour period while you are having the Holter Monitor test done, and how far away you are.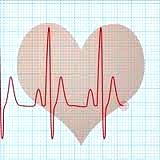 Again, these impacts have been reported up to 4km away from the nearest turbines, and could well be happening for people who live farther away.
If you would like to share those results (deidentified), please scan and email to research groups in your area who start to look into this issue, or to Dr Sarah Laurie, email sarah@waubrafoundation.com.au.