"Dear sir, your procedure for noise complaint resolution is (to put it politely) bullshit" (Ontario)
Feb 16, 2011




Print Article
John Wilkinson emphasized repeatedly the Ministry of the Environment's mandate is "to protect human health and the natural environment" and pointed out the ministry has the power to ensure compliance with regulations and shut down renewable energy operators that don't comply.

"We are responding to complaints and enforcing regulations," he said.
That statement was made earlier this month by this man.  John Wilkinson.  Minister of the Environment, Province of ("Yours to Discover") Ontario, Canada.
Picture his statement as a fresh, steaming, still-warm cow-flop.
·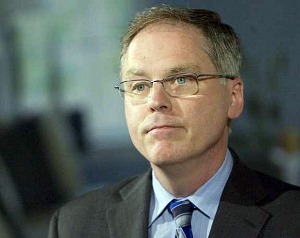 John Wilkinson
Minister of the
"Clean, Green, Renewable"

Environment

·
Cow-flop?  Turns out Wilkinson's assurances are, for all intents and purposes, meaningless.  Bureaucratic cow-pies.  (I know; you're not surprised.)

The guy ought to be tarred and feathered—except, as you all know, Canadians are too polite for that sort of thing.  A pity.  Wilkinson gets to lie to Ontarians and, by proxy, hammer them with wind turbines—and in return they must be scrupulously polite and decorous and deferential and follow Roberts Rules of Order at public meetings with this knave.

(What was once "We, the People" has morphed into "We, the Government."  Same in the USA.  Same around the world—except, electrifyingly, in Egypt.  Hallelujah for the resurrection from the dead of "We, the People"—in Egypt & Tunisia, of all places!)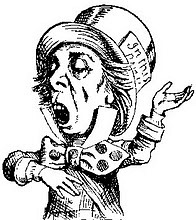 Click here to learn what really and truly, honest-to-god happens when turbine noise drives you screaming mad in rural Ontario, Canada.  (Though, luckily for Wilkinson, Canadians don't scream.  They scrupulously follow procedures laid out by the likes of . . . Wilkinson.  That's like Alice following procedures laid out by the Mad Hatter.)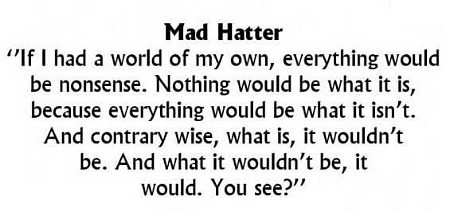 From "Alice in Wonderland," quoted by fenbeagleblog