Gutsy journalist (Australia)
Jan 1, 2011




Print Article
WTS.com's "Journalist of the Year" Award
The only way that democracy can be made bearable is by developing and cherishing a class of men sufficiently honest and disinterested to challenge the prevailing quacks. No such class has ever appeared in strength in the United States. Thus, the business of harassing the quacks devolves upon the newspapers. When they fail in their duty, which is usually, we are at the quacks' mercy.

—H. L. Mencken, "Minority Report"
Two years ago I resolved to call a spade a spade.  Off came the gloves.  Screw pleasantries; this was two-fisted and bare-knuckle.  I titled it, "How to fight the Big Wind onslaught:  A book outline in thirteen chapters."
(To my embarrassment, it quickly became a Web sensation.  I'd wish my literary reputation to be more elegant.)
Midway through, I rounded on the media.
The media? Simpering assholes who have all gone with the wind. (Don't you love it when they interview the smilin' smirkin' salesman sayin' "Them turbines, folks—why them turbines is gonna electrify 35,000 American homes"—except nobody mentions it's only if the wind's blowing 25-35 mph 24/7, 365 days a year. That's my all-time favorite line, right after "Don't you worry 'bout them turbines and noise. No louder than a hummin' 'frigerator, and God's my witness!" Newspaper reporters always fall for this crap. Always. Everywhere.)

Second, stop expressing your concerns at meetings. Weenie word. Your biggest rhetorical enemy in this fight is this word, concerns. Drop it! The media loves to describe you as concerned. ("The hens expressed some concerns to the foxes.") Screw concerned and start getting angry and defiant. And stop asking the windies questions and start informing them of the fact they and their goddam monster turbines and substations are not welcome in town. This is the your conversation with them: Get the hell out of Dodge!
I've seen little by the media that would cause me to revise my opinion today.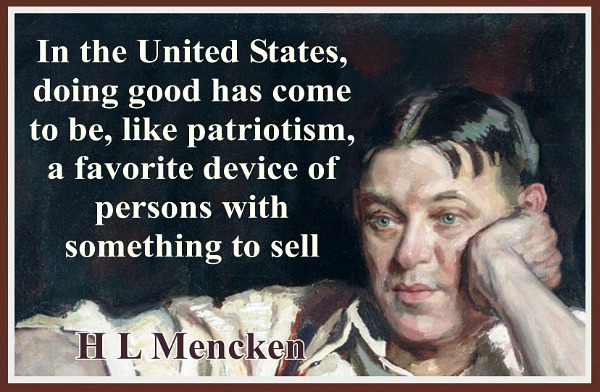 I said "little," not "nothing."
When I discover someone writing in the spirit of such newspaper giants as Henry L. Mencken and Edward R. Murrow—by God I rejoice!  (Most of these job-holders are failed writers—bobbleheads for industry.  This isn't journalism; it's stenography.)
Behold a journalist worthy of the name.  Brendan Gullifer.  An Australian.  A novelist who's not afraid to "muck-rake."  (Lord knows there's no shortage of Big Wind manure.)
A man intolerant of Big Wind bullying.  ("Courage is fire, bullying is smoke"—Benjamin Disraeli.)
See his latest article, "Waubra (Australia) resident on 24-hour check."  Just skim the article; it's the comments I want you to notice.
This is the crap this guy takes.
But he keeps on—no, for God's sake, don't say "He keeps on 'tilting at windmills.'"  (That's so corny you wanna scream!  That's the cheap blather stenographers write; you, dear reader, can do better than that.  Get a grip!)
I was going to say, he keeps digging and probing and using his brain and God-given powers of reasoning and common sense, to insist on real evidence as opposed to wishful thinking and other fairy dust (see stenographers)—and takes it on the chin, as a result.
Writes a correspondent from Australia:  "The Clean Energy Council (our American Wind Energy Association equivalent) and various wind developers have been trying to intimidate him and his editor, but Gullifer has stuck to his guns. Its largely through his efforts that we are getting anywhere at all in regional Victoria."
New Year's Day, 2011.  WindTurbineSyndrome.com awards Brendan Gullifer its Journalist of the Year Award!
"Brendan—you gutsy Irishman!—may you flourish in the year ahead, and may you keep your courage and perseverance (and job), and may you remember that thousands around the world applaud you!"