"Life under the blades" (Massachusetts)
Mar 7, 2011




Print Article
Editor's introduction:  The following was written by Guest Editor, Eric Bibler, responding to "The Falmouth Experience:  Life under the Blades"—an interview with Falmouth resident, Neil Anderson.  Neil and his wife are suffering horribly from Wind Turbine Syndrome.  As Bibler explains, the town administrator, Ms. Heather Harper, doesn't "get it."
Read "The Falmouth Experience" before reading Bibler's response.  Listen to Sean Corcoran's WGBH interview with Neil Anderson (click here).
·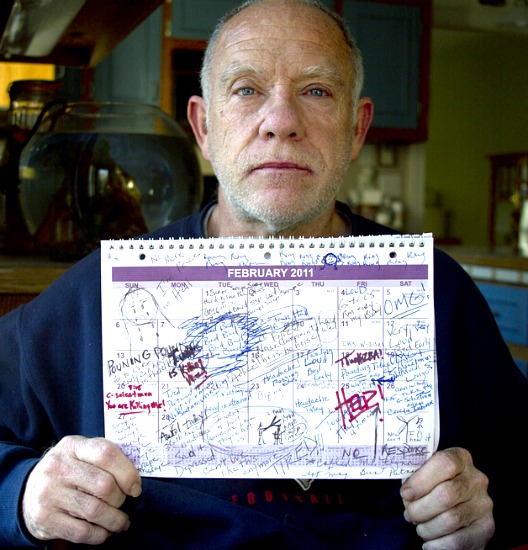 The Andersons' calendar of "life under the blades."  A.k.a. Hell
·
—Eric Bibler, President, Save Our Seashore
Mr. David McGlinchey's statement that "existing peer-reviewed studies suggest that there are no health effects associated with the sound and noise from wind turbines" is false and misleading, in my opinion. This is the classic starting point for defending the indefensible — to insist, despite ample evidence of harm from wind turbine noise, or hydrofracking for gas, or any other harmful activity, that the science is "inconclusive" and that "more study is needed."
Since the technology is relatively new, there have not been a large number of clinical studies done, but the ones that HAVE been done have clearly, and unequivocally found that the industrial noise from wind turbines causes significant harm. Articles in publications like Audiology Today and Acoustic Ecology have also reported, after reviewing all available current research, that wind turbine noise poses a clear threat to human health and well-being and to the quality of life for residents.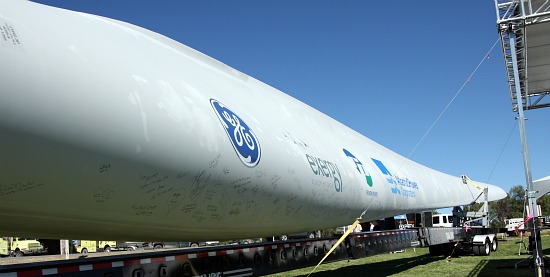 The more salient point made by Mr. McGlinchey (in an apparent attempt to please everyone) is his admission that people are clearly experiencing symptoms. The fact of the matter is that there are literally THOUSANDS of reports of devastating effects to residents, from around the world, who have the misfortune to be subjected to wind turbine noise.
So how is it that "existing peer reviewed studies suggest that there are no health effects"? The fact is that this is simply not true.
Think about it.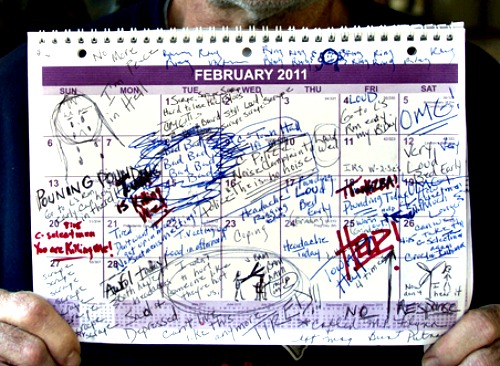 Hell's Calendar
What is a clinical study of the health effects from wind turbine noise other than a statistical compilation of symptoms — a catalogue of the percentage of people affected, the severity of their symptoms, the various distances that may lie between themselves and the huge machines, the wind direction, their orientation relative to prevailing winds and the like. Do we really need a series of controlled, peer-reviewed studies to confirm this when THOUSANDS of people describe the same set of intolerable symptoms — in some cases leading to abandonment of their homes — as reported in virtually every major newspaper and mainstream news magazine in the world?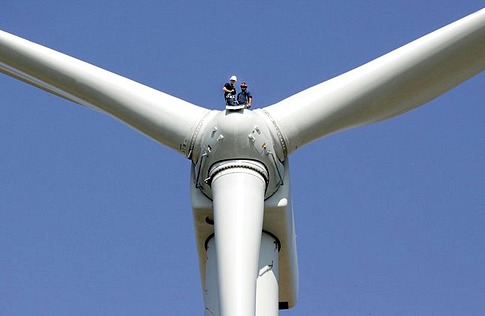 The spectacle of thousands of victims complaining of the same symptoms is not sufficient "proof" to warrant concern? This is not sufficient "proof" to believe that the victims in Falmouth are telling the truth about their suffering? Do we need a peer-reviewed study in Falmouth to "prove" that Neil Anderson and 50 of his neighbors are not lying when they say that they are experiencing profound negative impacts — such as chronic sleep deprivation, headaches, ringing in the ears, anxiety and depression?  
Of course, the worst temporizers are the Heather Harper's of the world — who try to appear reasonable, in public, by admitting that, yes, a few people may be experiencing occasional "discomfort" or "annoyance" — but who refuse to end the suffering, or even to ameliorate it, and who, when push comes to shove, always say the same thing: "the Town just can't afford the loss of revenue."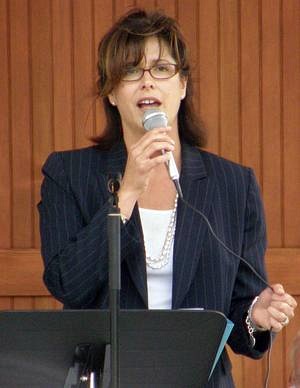 Heather Harper, Falmouth Town Manager
Ms. Harper — and the Town of Falmouth — have demonstrated, time and again, in both word and deed, that their solution, and the Town of Falmouth's solution, is nothing more than to deny the extent of the problem, express moderate sympathy — and do nothing.
The town, and its hawkish Administrator, continue to shirk their responsibility to the town's residents — even though the Town is the owner and the operator of the wind turbine and the perpetrator of the harm — and to sacrifice a significant number of residents as mere "collateral damage." This is inexcusable.
Heather Harper et al. at the dedication of Turbine #1
If Ms. Harper, the Selectmen and other town officials had a shred of decency, they would immediately cease operations of the wind turbines — and the attendant punishment they mete out — while they search for a solution to this self-inflicted wound.
To refuse to do so amounts to nothing less than trading lives for revenue. If that is the town's philosophy, perhaps they should formulate an explicit policy expressed in terms of the number of dollars of annual revenue they expect to reap in exchange for each resident whose life they are willing to impair.
Fine-grained Hell (Falmouth, MA)
This article mentions $375,000 in annual revenue and 50 residents complaining about the adverse impacts. That works out to about $7500 per victim.
Granted, it is a subjective exercise to put a firm price on any individual's health or quality of life, but, in my opinion, Ms. Harper and the Town of Falmouth are not getting a fair price for each of these lives. Is this the best that they can do per unit of "collateral damage"?
If so, this is just another reason for Falmouth to rethink its wind energy "business model."