"Six acres and a nice, un-sellable home" (Mass.)
Aug 12, 2011




Print Article
Editor's note:  Sue Hobart, author of this letter, occupies the home wherein two professional acousticians became debilitatingly ill with Wind Turbine Syndrome (WTS).  
Robert Rand (Brunswick, Maine) and Stephen Ambrose (Windham, Maine) were hired by Sue and her husband to measure noise/vibration from the industrial wind turbine next door.  Rand & Ambrose have been in the business for decades.  Ambrose is Board Certified by the Institute of Noise Control Engineering (INCE); Rand is a Member of INCE.  Both men had taken noise/vibration measurements at other wind turbine sites.  Neither had experienced WTS before.  Both were flabbergasted by the experience, even as it was happening to them.  They basically had to flee the home.  
Sue, unfortunately, can't do that; she is being forced to move out.  
When Robert Rand met Nina Pierpont recently, he shook her hand, looked her in the eye and declared, ""Nina, what you wrote about in your book is real!  Thank you!"
·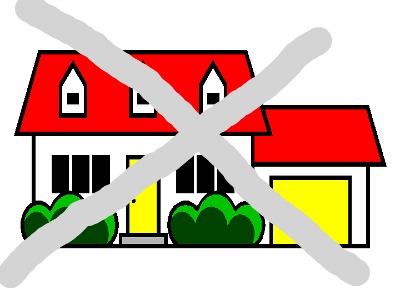 ·
Dear Falmouth (Mass.) Board of Selectmen,
The wind turbine issue rolls on, and my health is rapidly failing. I am in the acoustic range of the Webb turbine (see Dan Webb, below), and am trying to make plans to have some sort of future.  I need to know if anybody is going to hear, or pay attention to, anything I have to say.
I have closed my business for next year, and am just barely making it, physically, this season. I'm in pain and can't think clearly.  I never sleep.  I work out of my home.
Life as I knew it is over.
I sleep in the middle of my dark basement.  Even so, I still vibrate and ache all the time. I have headaches all the time, and the only time they stop is when I am away from my home for 12 hours or more.
I have to give up my home because there is absolutely no possibility of any kind of restful or meaningful life, here, when that turbine is turning—which is just about all the time.  Occasionally there are several hours it is off—and I become human again.  I celebrate those few hours—but then they leave.
You have absolutely no idea how horrible this situation is. I cry and grieve every day for all that has been taken away, here.
There is talk and talk about caring, but I just don't believe you.  It seems nobody actually wants to take responsibility for this horrendous mistake.
In the meantime, how does Dan Webb get off having that thing (wind turbine) paid for by grants, then selling it to himself, locking it up in a limited liability corporation, and dancing off with all the profits in his pocket?
Is his permit grandfathered? Is that turbine up for good, no matter what?
You see, I don't have his millions to fight him. I just have 6 acres and a nice, un-sellable home.
My life will most likely be spent in a van or a rental, now, because my house is toxic to me.
Whatever.  I never get any answers, anyway.  Have a fun barbecue and sailing trip and community dinners at the Coonamessett Inn and cocktail parties, hobnobbing about and patting yourselves on the back for being "progressive."  Apparently, that's what matters more than quality of life, anyway.
I can't wait till my wedding floral business is over, so I can get out of here and sleep again.
Make no mistake, however; this is your mistake to correct!
Even so, I expect the same response I always get.  Silence.
Sue Hobart
Hobart's Fine Florals
476 Blacksmith Shop Road
East Falmouth MA 02536
508-548-5226
508-737-1450 cell