Are some people not worthy?
Jul 30, 2012




Print Article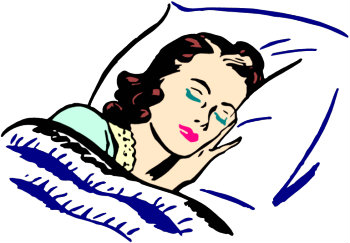 —Mark Cool, Falmouth MA (7/30/12)
Would you support your selectmen or town council if they developed a policy to force firefighters to be ready to respond after a 48 or 72 hour shift? Using municipal firefighters as an example, towns have policies, in addition to bargaining unit contracts, dictating the hours one employee can work in succession. Laws preclude unreasonable shift durations because of safety concerns focused primarily on adequate periods of rest.
Sleep deprivation results in impairment of cognitive ability and causes significant risk of making mistakes when engaging in all activities. For example, several major industrial accidents in recent history have been attributed to sleep deprived workers.  These include the Three Mile Island nuclear power plant accident, the Chernobyl nuclear catastrophe, the Exxon Valdez oil spill, and the Challenger space shuttle disaster.
The U.S. Department of Transportation identifies fatigue as the Number One safety problem in transportation operation. Sleepy drivers are as much a danger as alcohol-impaired drivers, says the U.S. National Highway Traffic Safety Administration (NHTSA).
A study conducted by the Civil Aerospace Medical Institute concluded that fatigue effect closely resembles the effects of alcohol. After 24 hours awake, cognitive performance is consistent with the skill level of someone with 0.10 blood alcohol concentration (considered as too impaired to safely operate a vehicle).
In Falmouth Massachusetts, sleep deprevasion/fatigue accounted for 85% of the reported symptomatic problems by residents within 3/4 mile from the town's industrial turbine zone.
Bringing home the point. In June 2003, "Maggie's Law" was passed in New Jersey and made it illegal to knowingly drive a vehicle while impaired by lack of sleep.
The law raises the specter of municipal and state liability for subjecting people to unreasonable limits of fatigue to meet the demands of "green energy goals" and illusory profit streams.
Laws and regulatory provisions protect firefighters from risk of fatigue. Are some people not worthy?
.
Addendum by Preston McClanahan, author of "Violated in Mass."
Do the legal references, above, along with the Mass. State Constitution, Article 97, regarding the people's right to freedom from excessive and unnecessary noise—all of which provisions have been ignored and transgressed—justify a class action suit holding accountable the wind industry in Massachusetts and the elected officials who act in violation of these statutes?
Would the legal fees be covered by donations from readers of this website?  Should such a suit go to court but not be decided in favor of those afflicted, would the license to violate people's rights not be revealed along with the complete failure of adequate power generated by the inconsistent wind?