"Last night I dreamed I killed a man" (Italy)
Apr 5, 2012




Print Article
A WTS victim agonizes over the immense & irreplaceable losses in her life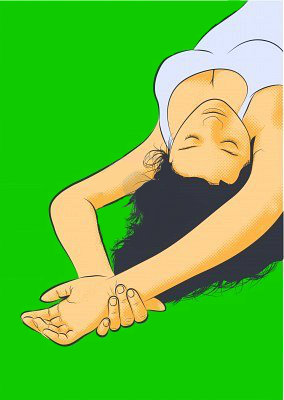 Last night I dreamed I killed a man.  A massively fat man, four times my size, who was cannibalizing my car.  He saw me watching him, grabbed me and carried me to a nearby workshop where I noticed the knife among other tools on the work bench.
He didn't bleed much but he fell and I was free.
There was another smaller, less dramatic death in my dream—a young girl I knew vaguely.
I'm writing this now because of that dream.
We abandoned our home in Tuscany over four years ago.  We had moved there from Germany in October 2006, six weeks before the turbines started operating and the horror trip began.
At first I ignored the new, unpleasant sensations; I thought I was just sickening from something and it would blow over.  This did not happen and the symptoms dragged on and on, worsening each day.  Insomnia, tinnitus, palpitations, panic attacks, nausea and depression.
I had never suffered from these symptoms before, except that I was often carsick as a child.  I wasn't even nauseous in pregnancy.
I was afraid to come home or be at home; the drone inside the house set my body's cells in motion—a frightening, weirdly alienating sensation.
I have always had a strong sense of the bond between my physical and spiritual self.  While I was living in that house both went awry.
I began to wonder if the turbines had anything to do with it and started to make notes.  (See my Italian Windfarm Diary on National Wind Watch.)  All through 2007, my husband's memory and his ability to concentrate were severely affected and our marriage was put to one of the most critical tests it had ever undergone.  We decided that the only way to save ourselves was to give up everything we had worked for and abandon the house.  This was no spur-of-the-moment decision, but one squeezed from us by the circumstances.
Long before we left, I had been to see the mayor of our village, who ridiculed my situation, declaring, "It is your sacrifice for Italy."  I also went to a psychiatrist, who offered me tranquillizers.
I told everyone what I was suffering, they saw me distraught, but few understood—the turbines were not in their backyards. My words met with scepticism, disbelief and, before we moved out in 2008, with downright suspicion.
"This woman is mad," they said.  How right they were:  I was, till I moved away, taking with me only a small carload of books and some clothes.  My husband followed a few weeks later.
It took me a few weeks to recover in the refuge offered by some of my husband's relatives, although since then I have not been troubled by any of the distressing symptoms I had in Tuscany—as long as I stay away from the turbines.
The ridicule and suspicion we were subjected to was the hardest thing to bear, so we started researching in an effort to understand what was happening.  Getting back on our feet financially has cost us another three years of our lives, but gradually we're making it—not easy at the respective ages of nearly 57 and 64.
Although the house in Tuscany has been valued at zero euros, we will have to invest yet more money in it so that if, at any time, we do have the possibility to sell, we can.  The laws have changed in the last few years so we are now obliged to put in a completely new heating system to conform to the norms which are in force.  We are working on this at present and we've also just heard from an architect that our windows, approved less than ten years ago, are too small—another massive set-back if verified.  I'm at the end of my tether.  We are also still collecting data—for our lawyer.
We'd often thought about taking the IWT company to court, but it has changed hands several times since the installation went into operation, so who should we sue for our rights?  It was impossible for us to find out, and many people in the surrounding area were not interested in us finding out.  We had spent all our savings on the house and the cost of a lawyer was prohibitive, besides which we were hesitant about contacting any of the lawyers in the vicinity.
It was our friend, whose home is just 100m (roughly 300 feet) from the nearest turbine, who went to see the local Count to ask if he could help.  The Count had opposed the IWT since before they were built, saying they were illegal.  He had even won one court case against them, but this ruling was later overthrown by the company in collaboration with the local town council.  The view in front of his "listed" castle has been devastated by the turbines, and he is still fighting for justice.
Realizing that we had a different, possibly crucial, angle on the situation, the Count agreed to take us on board and pay for a class action, for which we are extremely grateful.  His lawyer is not based in Tuscany.  Since then we have taken a back seat; I do not understand the workings of justice in Italy.  I know only that our lawyer has to prove that we have a legal case for compensation and I am confident that he will do so.  Last year the case was adjourned pending new evidence, and it has been adjourned again, while the judges deliberate if more evidence will be admitted to the proceedings.  The IWT company has opposed this but our lawyer has insisted.  We are waiting for the outcome.
It is in this limbo that I had my dream.  The "smaller" death is my right to freedom of speech.  The violent death depicts the fall of the giant IWT company.  I know that if an out-of-court settlement is reached that I will be gagged, and my conscience is plaguing me as to whether I can live with this "small" death.  When I think of my children, who will also be robbed of what we were hoping to leave them, I believe I can.
My thanks go to all the people, too many to name individually, who have helped us understand what we have been through and that we have a right to compensation for the injustice done—an injustice which is still being perpetrated all over the world with impunity.
This is also for those who have been forced to sign the infamous "confidentiality clause" as the price for their rightful compensation.  My profound admiration goes to the few who have had the courage to challenge that clause.