State of Mass. pronounces Wind Turbine Syndrome [expletive deleted]
Jan 17, 2012




Print Article
.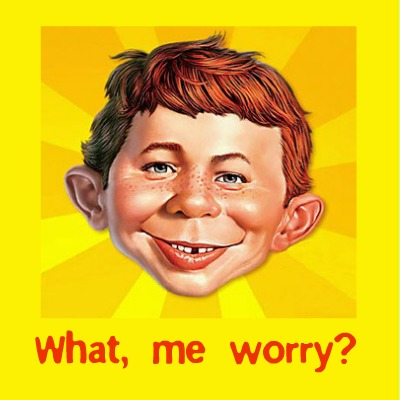 .
There is no evidence for a set of health effects, from exposure to wind turbines[,] that could be characterized as a 'Wind Turbine Syndrome.' *

—"Wind Turbine Health Impact Study:  Report of Independent Expert Panel," Mass. Dept. of Environmental Protection and Mass. Dept. of Public Health (Jan. 2012), p. ES-7.
.
* Editor's note:  The self-styled "expert panel" didn't interview a single Falmouth, MA, "Wind Turbine Syndrome" victim.  No kidding!
Nor did it speak to Dr. Pierpont or Dr. Sarah Laurie (Australia) or Dr. Robert McMurtry (Canada) or Dr. Amanda Harry (UK) or to any of the peer reviewers for Dr. Pierpont's book.
Really, no kidding!
Best we can tell, they did a (cherry-picked) "literature search."  Then they subjected that literature (which included Pierpont's book) to a set of "scientific" criteria which rendered the evidence for WTS … null and void.  "Where the complex equation equals zero" (Rilke).
Hence, all you people who have abandoned your homes or been forced to sell them to the rapacious wind developers, and all you people who are still at home and suffering—your symptoms and experience are, by all canonical "whistles & bells" of science and medicine, meaningless.  What you are experiencing is unintelligible & inscrutable to real science and medicine.
I repeat, your symptoms cannot be "measured" or otherwise "properly" documented and "proven."  Or, at a minimum, your symptoms have not been hereto properly measured or documented, and hence they remain unproven.  (And quite possibly, unprovable, given the manner whereby science and medicine slice and dice "evidence."  By the way, forget about Pierpont's book; it's nothing more than journalism.)
In sum, real, honest-to-god science & clinical medicine have no place for you lost souls.  You are ghosts, self-created phantoms, conjured up through your own fervid imaginations.  You are living a self-inflicted … conjecture.  A conjecture which, in your hysteria, translates into self-torture.
As far as Big Brother Science is concerned, all of you are a self-fabricated, irrelevant, and noisy anecdote.  A case study in NIMBYism taken to extreme, yet bogus, clinical lengths.
End of story.
Sigh.  Ruminating on this report, I think of A.E. Housman's remark, "Nature, not content with denying Mr. X the faculty of thinking, has endowed him with the faculty of writing"—in this instance, 164 pp. of it.