"I will cut them down, and I'm prepared to go to prison" (United Kingdom)
Jan 15, 2013




Print Article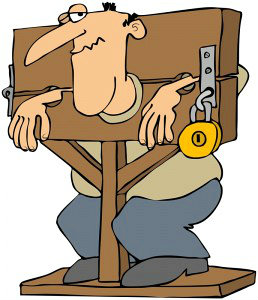 Landowner vows to go to prison over wind turbines*
—Anwen Evans, Shropshire Star (1/16/13)
A protester said he was prepared to go to prison to stop massive pylons being built across Shropshire and Mid Wales.
Landowner Mark Johannsen, from Four Crosses, said he would fight to stop the 46-metre pylons from being built on his land and would cut them down if necessary.
He was one of more than 1,500 people who attended a meeting outside Welshpool Livestock Market last night.
Mr Johannsen said he would do everything in his power to stop the National Grid proposals from going ahead.
"I know landowners will have no choice as the National Grid will have a right to compulsory purchase the land, but I will cut them down and am even prepared to go to prison . . . to stop them being built on my land," he said.
Myfanwy Alexander, from Llanfair Caereinion, said the Welsh Assembly had a "long and brutal" battle ahead of them.  She said: "These are crazy plans for vandalism which we will never forgive them for if they go ahead."
Campaigner Steve Elliott, of Aston Rogers, near Marton, said people from Shropshire would be joining the people of Montgomeryshire when they travelled to Cardiff to protest.
In a letter of support, which was sent to the meeting Lord Alex Carlile, former Montgomeryshire MP, said: "These plans are an expensive folly and an insult to Welsh landscape."
Welsh wildlife presenter Iolo Williams also pledged his support against [wind] turbines by letter saying they would damage the whole area.
Alison Davies, of campaign group Conservation of Upland Montgomeryshire, called on people to come together and fight the plans.
She said: "We will be campaigning in Welshpool and Newtown on Saturday and need about 100 people to come forward and volunteer their help for an hour."
.
*This title is different from that of the original article, which was "Prison vow over pylons plan."