Memorandum of a personal catastrophe (Mass.)
May 20, 2013




Print Article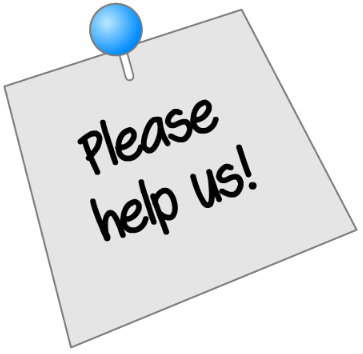 Memorandum to the Massachusetts Dept. of Environmental Protection
.
—Michael Fairneny (5/10/13)
This note is in regards to my wife's hearing loss, the Hoosac Wind Project, and the current compliance testing done by Iberdrola.
My wife, Jo Ann, has been to an ear specialist on three different occasions within the past few months.  (She has never had ear problems!).  Her hearing has definitely been affected and deteriorating since her initial visit.
The debilitation happened so dramatically that the doctor had her have an MRI of her ears and head. The test evidently showed nothing significant, but the ringing/buzzing in her ears still persists each and every day we are home. This has caused her many sleepless nights and continues to wake her up.
She says she doesn't look forward to coming home, being at home, gardening in our yard (which is her passion), and has been looking for an opportunity to work, live, and get away from our "dream home" of 29 years. When she is away at work or leaves for awhile, the symptoms dissipate and eventually go away, but I (we) are afraid the hearing loss could become permanent.
I find this situation very distressing and I ask you what solution would you suggest?
I am also having some sleep disturbance and headaches when I am home (not from her), and even if I wasn't having symptoms, what choice do I have? We are now seriously considering Plan B.  Unfortunately, we don't know what that is.
I am now 60 years old with 4 grandchildren who all love it up here.  What has been allowed to happen here is devastating to me and my family.
I still have a very hard time trying to see though and evaluate the true benefits of what seems to be very questionable science and obscure guidelines, without any proper governmental/state standards for siting/setbacks as well as noise pollution (audible and inaudible sound) to protect us. Aren't we, the residents (citizens), part of the environment? Don't we deserve to be protected, as well as the birds, the bats, and the earth?
Just because we have chosen to live in a sparsely populated, rural area and there are only a few dozen of us (that have not taken the money offered by Iberdrola's so-called Good Neighbor agreement, but what I call a gag agreement), does that mean our health and well-being can be cast aside? That the agencies set up to protect us don't even have in place adequate standards/protocol to evaluate the technology that has been jammed down our throats:  Why?
I'll tell you why!  Money!  Big money!  This is not fair.  This is not right to have our "pursuit of happiness" thrown out the window.  If we can't feel safe in our own home, then how can we be happy?  Isn't this our right?
How can it be acceptable that (1) the only sound test done is paid for by the developer, (2) the acoustic firm is chosen by the developer, (3) monitoring sites are selected by developer, (4) positioning/placement of monitoring devices is chosen by developer, (5) stablished DEP procedures (however inadequate) are totally disregarded by developer, (6) interpretation of data is done by the developer?
I am asking for proper testing.  This means current standards are to be followed (i.e., attended monitoring, proper intervals, duration and times of testing, assurance of maximum output and speed of turbines, etc).  Also essential is that the new, current knowledge for infrasound and low frequency noise be included.
I am no sound expert, nevertheless I am very much aware of my own headaches and symptoms as well as what my wife of well over 30 years has been experiencing day after day.
We want an explanation and relief!  We want our peaceful world back!
Please help!