The persecution of a medical heroine, Dr. Sarah Laurie (Australia)
May 23, 2013




Print Article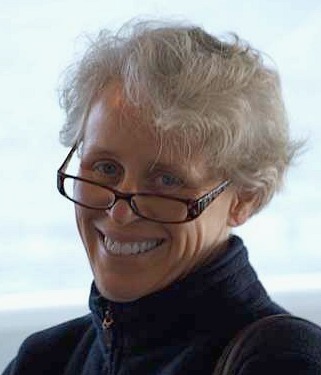 Editor's note:  When I was an academic, one of my specialties was "Disease in History."  I taught this course at a worldclass university, where I was a tenured professor.  In addition, for several years I had a courtesy appointment at the Institute of the History of Medicine at the Johns Hopkins University School of Medicine.
All by way of background to this:   Dr. Sarah Laurie will one day have a postage stamp bearing her image.  Yes, in Australia.  Dr. Laurie will one day be featured in textbooks.  Dr. Laurie will have at least one book written about her—at least one of them, a scholarly book.  Dr. Laurie will be likely the subject of a Hollywood movie, like Erin Brockovich.  Dr. Laurie will be routinely taught in courses on the History of Medicine at medical schools.
The people persecuting Dr. Laurie are cowards and contemptible.  A year or so ago I contacted one of them and referred to his "fabulous imbecilities" regarding Wind Turbine Syndrome—and, frankly, most everything else I saw on his pretentious academic resumé.  To pronounce this man an academic buffoon would be generous.  That he's taken seriously in Australia is nothing short of appalling.  (I predict this man will, as well, turn up in textbooks—whenever the history of The Big Wind-Energy Folly is written.  History will not be kind to him.)
But I digress.  The European Platform against Windfarms and North American Platform against Windpower have issued a joint declaration of support for Dr. Laurie.  We, at Wind Turbine Syndrome.com, are honored to join the signatories to this ringing endorsement.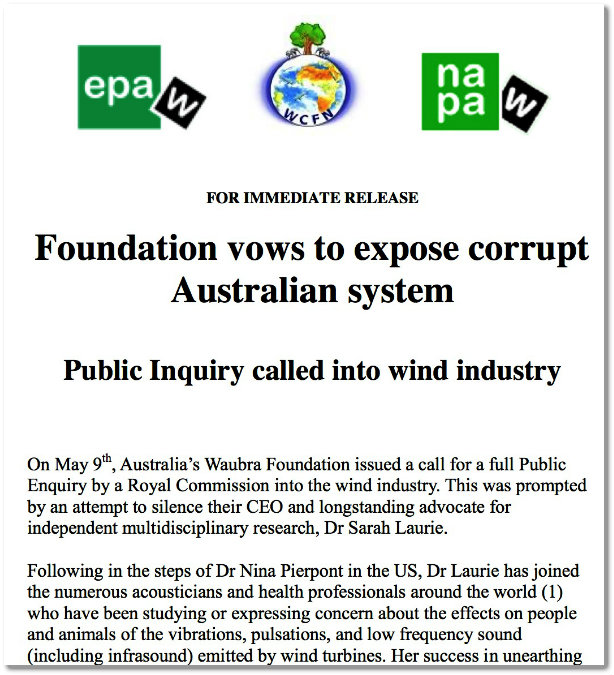 .
Click here to read more.