Couple who sued Big Wind, are gagged, home is sold (UK)
Mar 16, 2012




Print Article
Editor's note:  Jane & Julian Davis, who have often appeared in these pages, sued the wind developer for making their home & property uninhabitable.  (Click here and here.)  Both Davises suffered from severe Wind Turbine Syndrome.  They had to move out of their home and farm.  (Jane is a nurse midwife.) Eventually, they sued the developer and took him to the UK's highest court.
On the eve of winning their suit, the Davises took a settlement, which included a gag clause.  They would, forevermore, never speak publicly about their ordeal.  And their home was bought by the developer, at "fire sale" cost.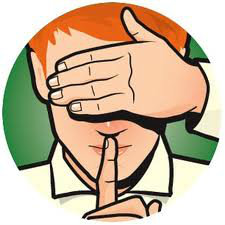 "'Noise nuisance' farmhouse is sold"
—in the Spalding Guardian:  Lincolnshire Free Press (3/16/12)
The farmhouse at the heart of a High Court battle over an alleged noise nuisance created by the wind farm at Deeping St Nicholas has been sold.
The sale of the property at Grays Farm, on North Drove Bank, Spalding, has been revealed in Land Registry documents more than three months after a secret settlement was reached in the case.
The new owners have been registered as Fenland Windfarms Ltd – one of the parties that was being sued by Jane and Julian Davis as part of the proceedings.
The firm, along with RC Tinsley Ltd, Nicholas Watts and Fenland Green Power Co-operative Ltd, had all denied liability.
The public property register documents also show the sale price to be £125,000 – more than 20 per cent less than the house had been judged to be worth five years ago. The property had been valued at £165,000 by surveyors in 2007.
The company has since declined to comment on its intentions for the house.
Tammy Calvert, from Energy4All Limited and Associated Co-ops on behalf of Fenland Windfarms, said: "All parties to the claim, Davis v Tinsley and Others, which was being heard by Mr Justice Hickinbottom in the High Court and which was due to resume in Court on December 1, 2011, are pleased to report that the case has been settled.
"The terms of that settlement are strictly confidential, and the parties will not be answering any questions about the terms of that agreement."
The private settlement was made just two days before expert witnesses were due to be called before the High Court for the case in December.
It brought an end to a five-year battle for Mr and Mrs Davis, who claimed they were driven out of their home because of the noise from the eight wind turbines.
They had told the court the sounds and vibrations had varied from a low-key hum to a swoosh and pulsing beat.
The couple moved out into rented accommodation in Spalding when they claimed the noise had left them unable to sleep.
Their claim was not backed by wind farm landowner Mr Watts, who lives 910 metres from the nearest turbine.
Mrs Davis said: "We are looking forward to moving on with our lives but can not make any further comment on the settlement of the case."